AstraZeneca gets another US approval for Lynparza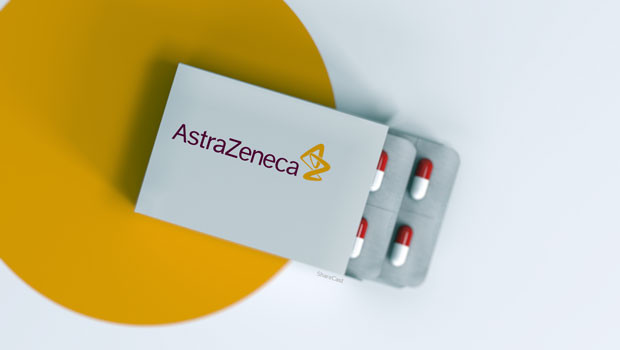 11,120.00p
08:40 28/09/23
AstraZeneca has received approval in the United States for the drug combination of 'Lynparza', or olaparib, with abiraterone and prednisone or prednisolone for the treatment of adult patients suffering from metastatic castration-resistant prostate cancer (mCRPC) with deleterious or suspected deleterious BRCA mutations, it announced on Thursday.
The FTSE 100 pharmaceuticals giant said the approval was based on a subgroup analysis conducted during the phase three 'PROpel' trial.
It said the analysis showed that the combination of Lynparza and abiraterone demonstrated significant clinical improvements in both radiographic progression-free survival (rPFS) and overall survival (OS) compared to the use of abiraterone alone in patients with BRCA mutations.
Prostate cancer is the second most common cancer among men, AstraZeneca explained, and despite the availability of several therapies for patients with mCRPC, the five-year survival rate remains low.
About 10% of patients with mCRPC have BRCA mutations, which are associated with a poor prognosis and outcomes.
The PROpel trial included 387 patients with mCRPC, of which 245 had deleterious or suspected deleterious BRCA mutations.
AstraZeneca said the trial's primary endpoint was radiographic progression-free survival, and the secondary endpoints included overall survival, time to pain progression, and time to subsequent antineoplastic therapy.
This approval followed the accelerated approval granted by the US Food and Drug Administration (FDA) in 2020 for Lynparza as a monotherapy for the treatment of patients with mCRPC who have BRCA mutations.
"There is a critical unmet need for new first-line treatment options for patients with BRCA-mutated metastatic castration-resistant prostate cancer and this approval underscores the importance of BRCA testing at metastatic diagnosis," said Dave Fredrickson, executive vice-president of the oncology business unit.
"We look forward to bringing the benefit of this Lynparza combination to patients earlier in their treatment."
At 0958 BST, shares in AstraZeneca were up 0.75% at 11,748p.
Reporting by Josh White for Sharecast.com.