Ashtead lifts FY outlook after market outperformance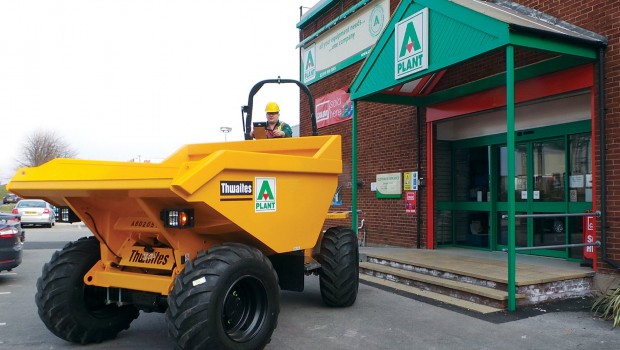 Equipment rental firm Ashtead said on Tuesday that full-year results are set to be ahead of its previous expectations after it outperformed the market in the nine months to the end of January 2021.
In the three months to the end of January, statutory pre-tax profit fell 4% to £210m, with revenue down 1% at £1.2bn. For the nine-month period, pre-tax profit declined 17% to £716m on revenue of £3.8bn, down 2%.
Ashtead said that while trading volumes were lower than last year as a result of the Covid-19 pandemic, this was partly mitigated by emergency response efforts throughout its business but particularly within the specialty businesses.
"The degree of impact on volume varied significantly across our geographical markets and correlated to the severity of infection rates and associated market level restrictions. Activity levels have increased consistently through the period such that fleet on rent is now broadly in line with prior year in the US, slightly behind in Canada due to the recent lockdown in Ontario and higher in the UK," it said.
Ashtead said that as a result of these market dynamics, nine-month rental only revenue in the US was just 5% lower than last year.
Chief executive Brendan Horgan said: "We have delivered another strong quarter of market outperformance across the business contributing to rental revenue down only 3% in the nine months at constant exchange rates.
"The strength of our business model and balance sheet positions the group well in markets that are likely to remain uncertain. With our businesses performing well, we now expect full year results ahead of our previous expectations. The benefit we derive from the diversity of our products, services and end markets, coupled with ongoing structural change, enables the board to look to the future with confidence."