Ashtead shares slump as FY profit, revenue outlook cut on weak US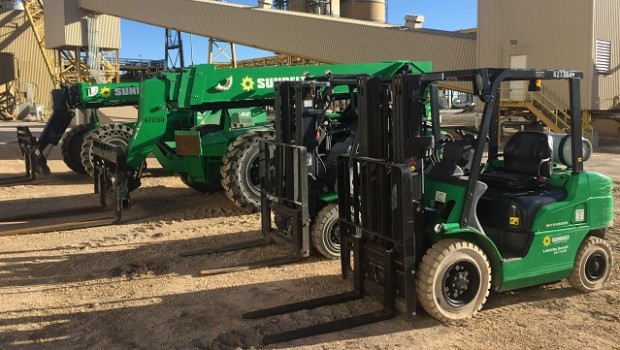 Shares in Ashtead slumped on Monday as the industrial equipment company lowered full year revenue and profit forecasts after a quieter hurricane season and the writers' and actors' strike in the US and revealed it would take a $2bn depreciation charge.
It now expects both group and US rental revenue growth in the range of 11% to 13%, down from previous guidance of 13% to 16% for both, which will result in core profit being 2- 3% below current market expectations.
Ashtead added that it also now expected a full-year depreciation charge of around $2.1bn a net interest cost of $540m which will result in adjusted profit before tax being below current market expectations.
"Despite robust end markets, ongoing structural drivers and a record operating performance, the group's revenue late in the second quarter was affected by lower levels of emergency response activity with a significantly quieter hurricane season than seen in recent years and fewer naturally occurring events, such as wildfires, with this effect continuing into the third quarter," the company said in a trading update.
"In addition, the well-covered writers' and actors' strikes, which have impacted our film & TV business in Canada significantly, have persisted for longer than anticipated with some impact on the rest of the Canadian, US and UK businesses that rent into that space. This has also continued into third quarter."
AJ Bell investment director Russ Mould said: "It may seem unfair to drive a share price down by more than 10% when the profit forecast downgrade is only 2% to 3%, but investors do not seem to be in a forgiving mood."
"In many ways, the equipment hire specialist is a victim of its own success. Shareholders have enjoyed a string of upgrades to earnings estimates in the past couple of years, so even this very mild disappointment has come as a considerable shock."
Reporting by Frank Prenesti for Sharecast.com