AJ Bell interim profits fall as dealing activity normalises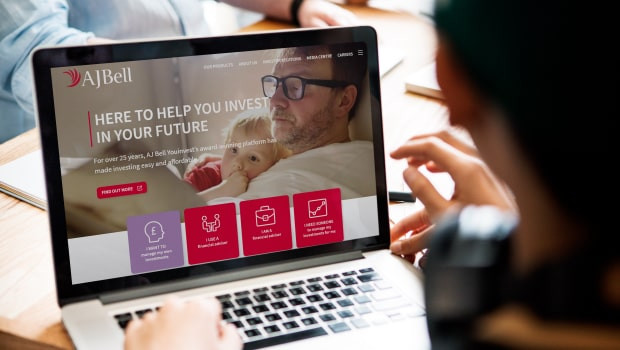 Investment platform AJ Bell reported a decline in interim pre-tax profit on Thursday as dealing activity normalised, but lifted its margin guidance for the year.
In the six months to the end of March, pre-tax profit fell to £26.1m from £31.6m in the same period a year earlier, while revenue nudged up to £75.5m from £73.9m. The pre-tax profit margin was 34.6% versus 42.8%.
Profit was dented by a squeeze on margins, driven by normalised dealing activity and lower interest rates versus a year earlier. The company pointed to "very strong" prior year comparatives, when it benefited from increased activity in retail investing during the pandemic lockdowns.
Chief executive Andy Bell said: "This is a very good result against a significantly more challenging market backdrop to that experienced in the first half of last year, when retail investor engagement and dealing activity was exceptionally high particularly in the direct-to-consumer market.
"The impact of normalised customer dealing activity and lower interest rates compared to the same period last year resulted in a lower revenue margin in this period. However, our diversified revenue model positions us well across all market conditions and we are now seeing the positive impact of recent interest rate rises on our revenue margins."
Retail customers grew by 35,555 during the period to 418,309 and the retention rate increased to 95.4% from 95%.
The company proposed an interim dividend of 2.78p a share, up 13% on the first half of 2021.
AJ Bell said revenue and profit margins are expected to increase in the second half, with pre-tax margin guidance for FY22 raised to around 35% from previous guidance of between 32% and 33%, and further improvement expected in FY23.