AJ Bell assets under management rise as customer numbers grow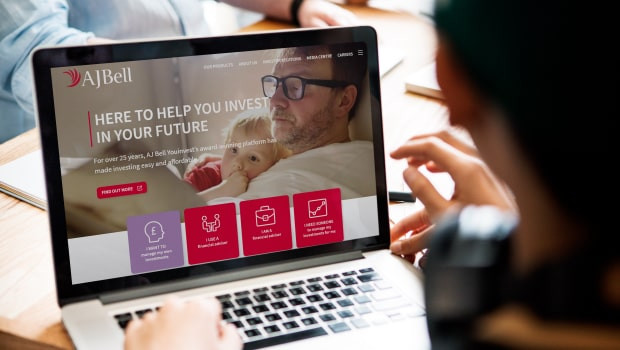 Investment platform AJ Bell posted a jump in full-year assets under administration on Thursday as customer numbers grew.
In an update for the year to 30 September, the company said total assets under administration rose 29% to £72.8bn, compared to the FTSE All-Share Index up 24% and the MSCI World Index up 27%.
Customer numbers increased 30% to 382,754, while total net inflows rose 52% to £6.4bn.
Chief executive officer Andy Bell said: "Following the gradual easing of Covid restrictions over the course of the summer, we have seen retail trading activity return to more normal levels compared to the peaks seen earlier in the year.
"However, we are pleased that our key drivers of long-term growth, namely customer numbers and net inflows, have continued strongly. In the final quarter of our financial year, net new platform customers increased by 16% and platform net inflows increased by 78% compared to the equivalent quarter in 2020."
Bell said demand for the company's investment solutions has also continued to build across both the advised and direct-to-consumer markets.
"Our managed portfolio service is growing in popularity with advisers as they recognise our focus on charges, choice and communication and we have recently added the service to four external platforms to further increase its availability. In the D2C market, our multi-asset funds continue to prove popular as customers seek low-cost investment solutions that are managed for them in line with their risk profile."