Aggreko swings to interim loss on exceptional items, names new chair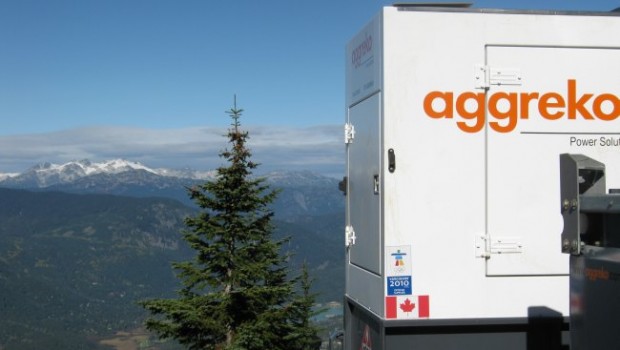 Temporary power generation equipment provider Aggreko swung to an interim loss on Thursday as the Covid-19 pandemic and associated lockdowns offset much of the positive momentum the group entered the year with.
After taking into account £181m of exceptional items, Aggreko recorded a pre-tax loss of £134m in the first six months of 2020 as revenues slid 13% to £667m.
On an underlying basis, pre-tax profits decreased by 13% to £47m and diluted earnings per share contracted 33% to 10.3p.
The firm also reported an operating loss of £117m after exceptional items - a marked turnaround from the £81m profit recorded a year earlier.
Net debt narrowed 36% to £499m as an operating cash inflow of £250m was supported by a working capital inflow of £100m thanks to a continued focus on cash collections.
In the comparable year ago period the company recorded an operating cash inflow of £210m.
Aggreko also vowed to make an interim dividend payment of 5.0p per share, reflecting its confidence in its medium-term trading prospects.
Chief executive Chris Weston said: "The immediate steps we took to reduce our cost base and increase our focus on cash generation have enabled us to maintain the strong financial position in which we entered the crisis, while supporting national efforts through practical assistance and without drawing on UK government financial support.
"We entered the year with positive momentum [...] While the outlook remains uncertain and we do not expect to see our usual second-half seasonality, the gradual improvement in demand we have seen in some sectors since May gives us confidence that we can deliver a pre-exceptional profit before tax this year in the range £80-100m."
Elsewhere, Aggreko named Mark Clare as chairman designate on Thursday, with the current Grainger chair set to join the group as a non-executive director on 1 October.
As of 0930 BST, Aggreko shares were down 6.38% at 390.40p.