3i Group total return surges to 22pc for year ended March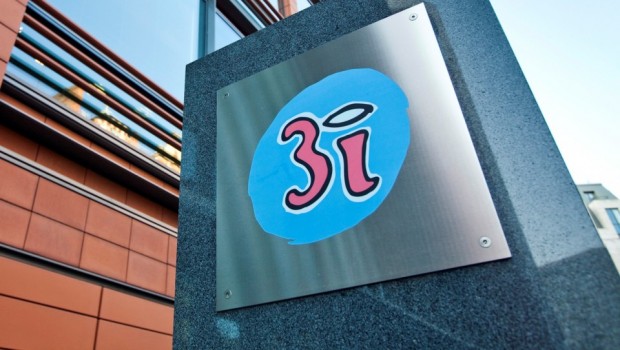 Private equity and venture capital company 3i Group reported a "strong" result for the year on Thursday, despite disruption caused by the Covid-19 pandemic.
The FTSE 100 firm said its total return for the year ended 31 March was £1.73bn, or 22% on opening shareholders' funds, compared to £253m or 3% at the end of the 2020 financial year.
Its net asset value per share grew to 947p from 804p, after paying 35p of dividends per share in the year.
That result was net of a foreign exchange translation loss of 41p per share, and the 13p per share negative accounting impact from a fundamental de-risking of the UK defined benefit pension plan.
3i said its private equity business delivered a gross investment return of £1.94bn or 30%, rising from £352m and 6% a year earlier.
It said many of its portfolio companies were supported by structural growth trends, and had either excelled during the pandemic or adapted to the changing environment "very quickly".
In the 2021 financial year, the company said it saw strong momentum in earnings growth and cash generation in portfolio companies operating in consumer goods, e-commerce, healthcare and business and technology services, while those operating in the travel and automotive segments continued to face challenges.
Benelux-based non-food discount retailer Action delivered annual revenue growth of 10% and EBITDA growth of 14% in the year to December, despite prolonged periods of disruption as a result of the pandemic.
"The strength of this result proves the power of its unique customer proposition, its ability to adapt quickly to changing circumstances and the strength of its financial model and cash generation capabilities," the board said in its statement.
"This strong performance underpinned value growth of £1.2bn million in the year."
In competitive markets for new investment, the company said its private equity team remained "selective and price disciplined", making three new investments in the year in MPM, WilsonHCG and GartenHaus, for a total of £275m.
"We continued to focus on merger and acquisition activity by our portfolio companies and completed eight bolt-on acquisitions in total during the year, including the transformational acquisitions of Technogroup by Evernex and SaniTech West by our bioprocessing platform, since rebranded as SaniSure," the directors said.
"In total, we contributed £124m to fund three bolt-on acquisitions in the portfolio.
"Only two of our portfolio companies have required liquidity support since the outbreak of the pandemic and in the year we provided a total of £66m of funding to support Audley Travel and Hans Anders in this challenging environment."
3i said its infrastructure business delivered a gross investment return of £178m, or 16%, compared to a negative return of £39m or -4% a year earlier.
The firm said that return was driven by the increase in 3i Infrastructure's share price, and strong dividend income.
Its US infrastructure portfolio proved to be resilient in the year, with the US regional rail investment completing a refinancing package in March, returning proceeds of £74m to 3i.
Ferry operator Scandlines delivered a solid gross investment return of £25m or 6%, up from £5m or 1% year-on-year, despite "significant" travel restrictions impacting leisure travel on its crossings.
Its freight activity remained stable in 2020, with volumes close to 2019 levels.
The company confirmed a total dividend of 38.5p per share for the year, declaring that a second dividend of 21p per share would be paid in July, subject to shareholder approval.
"3i delivered a strong result in the 2021 financial year during a period of unprecedented uncertainty and disruption caused by the Covid-19 pandemic," said chief executive officer Simon Borrows.
"This outcome was supported by the resilient performance of our private equity and infrastructure portfolios, our strong balance sheet and the capabilities of our experienced team."
Borrows said the company entered its new financial year with a "high-quality" investment portfolio, with broad exposure to sectors with strong underlying growth, as well as a net asset value grounded in "through-the-cycle" valuation multiples, rather than reflecting some of the high valuations seen in markets at present.
"We are also maintaining strong price discipline and avoiding the exuberance seen in many of today's transactions as we add to our high-quality portfolio."
At 0849 BST, shares in 3i Group were down 0.33% at 1,194p.