Shawbrook rejects Pollen St takeover as full year results impress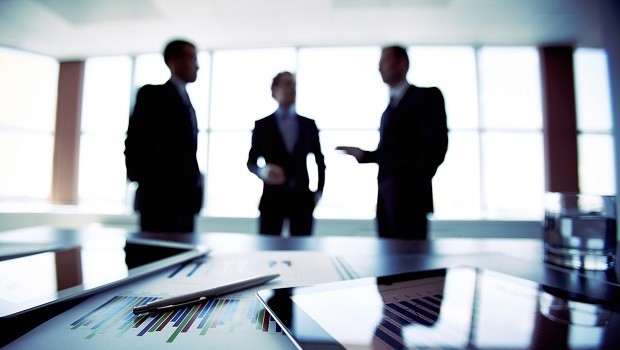 After consulting with a number of its other large shareholders, Shawbrook has rejected a takeover offer from major investor Pollen Street, while also publishing solid full year results that impressed analysts.
On Friday private equity group Pollen Street, which brought Shawbrook to market two years ago at 290p and still holds approximately 38.9% of the group's shares, offered a price of 330p per share for the challenger bank that valued it at roughly £825m.
The 330p offer price represented an implied premium of 37% to the six month weighted average share price of 241p on 30 January, a 23% premium to the closing price last Thursday before the approach was confirmed and a 14% premium to the April 2015 flotation price.
Shawbrook's board, not including Pollen Street partner Lindsey McMurray who has been excluded due to conflict of interests, said they took into account the terms of the proposal, the board's confidence in the current strategy and feedback from its major institutional shareholders, concluded that it was not willing to recommend the consortium's proposal.
"The revised proposal has therefore been rejected by the board."
The board said it also considered the likely time it would take to deliver Shawbrook's strategy and achieve its longer term growth prospects versus the upfront value and certainty of the cash offer.
"The board remains very confident in Shawbrook's strategy as a publicly listed company, as outlined in the capital markets day in May 2016, and in the ability of its current management team to deliver its plan, and is clear that its successful delivery and growth trajectory would generate significant shareholder value over the period to 2020."
Shawbrook also announced its annual results on Tuesday, showing net interest margin down slightly at 5.6% compared to the 6.2% the prior year, while the cost to income ratio was improved to 45.1% from 48.3%.
With the loan book growing by 22.0% to £4.1bn and net operating income up 26% to £209.6m, pre-tax profits grew 14% to £91.4m, and at the statutory level profits were up 26% to £88.2m.
The underlying profit number includes a near-£12m provision for a controls breach in the Asset Finance business, as announced by the group earlier in the year, though this has increased from the £9m reported at the interim stage.
Excluding this, adjusted pre-tax profit increased by 29% to £103.4m.
Statutory earnings per share up 7.5% to 25.9p and a maiden final dividend per share of 2.7p was recommended, 10% of profits as pledged at the IPO, which management said will increase to a ratio of 30% in 2017.
The core tier 1 ratio decreased by 1.1 percentage points to 13.3%, which remains well above the regulatory minimum capital requirement of 13.0%.
Looking forward, management's outlook was upbeat in spite of the macroeconomic and regulatory uncertainty: "the momentum we have seen in our results and the pipeline we continue to build for 2017 and beyond as we continue to invest in our platform gives confidence in our ability to continue to deliver strong and stable returns whilst we grow the business at a pace appropriate to market conditions as they unfold".
Guidance was given for the return on tangible equity to remain in the 22-25% range, underpinning earnings growth.
Chief executive Steve Pateman hailed the "pivotal year" for Shawbrook as it continued to deliver against the strategic pillars set out at IPO.
"Shawbrook's journey since listing has been somewhat more challenging than anticipated due to the changes in the macroeconomic climate and outlook and the identification of the controls breach in the Business Finance Division announced on 28 June 20161.
"However, Shawbrook today has a strengthened management team and sound foundations, making it well placed to take advantage of the opportunities that will continue to arise from the structural changes taking place in the UK banking market. Our disciplines on risk, returns, costs, liquidity and capital are clear and as we move forward, our guiding principles will be quality rather than quantity which, combined with practical banking and good sense, will create resilience, durability and sustainability."
Reaction
With the rejecting of the consortium's offer, the shares were down more than 2% to 312.4p.
Broker Shore Capital said it felt the offer materially undervalued the group against its fair value of 400p.
"We therefore think that the Board has come to the correct decision in rejecting this approach, but it now needs to convince the market it can deliver the growth strategy," said analyst Gary Greenwood.
Numis also said it believed Shawbrook offers good value, trading at 10.9 times underlying historic earnings and, given the positive outlook and macro backdrop, the broker expect to upgrade forecasts by mid to high single digits.
"We believe the potential offer from two PE houses -- we observe that PE houses are more or less universal sellers
of businesses to the market at this time -- highlights the value Shawbrook offers," said analyst James Hamilton, pointing out that Shawbrook has the highest income margin amongst the challengers.
"We like businesses that have sustainably high risk-adjusted margins, with low leverage, as they are better able to absorb external shocks, in our view. They consequently usually also offer lower risk as well as higher returns. High sustainable margins without a duration imbalance indicate pricing power, low negative earnings volatility, and a lack of excessive competition – all of which we like.
"Furthermore, high-margin businesses are better able to self-fund their own growth and return more profit to shareholders for any given volume of new business."