Royal Mail buys Canada's Rosneau Transport for £210m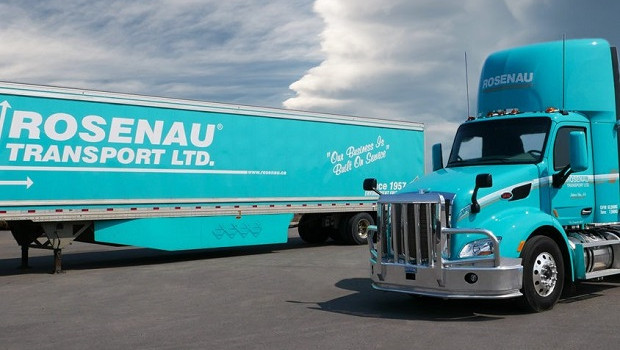 Royal Mail said it had bought Canadian logistics company Rosneau Transport for CAD$360m (£210.5m).
Rosneau is one of the largest independent freight carriers in Western Canada, Royal Mail said on Friday, adding the deal was being done via its international General Logistics Systems arm (GLS).
The acquisition will be funded through existing cash and borrowing facilities and is expected to be earnings and cash flow accretive to GLS and Royal Mail Group in the current financial year ended 31 March 2022.
"The combination of the two businesses will create a network stretching across Canada which will enable GLS to cover the vast majority of the Canadian population and deliver further growth and synergies," Royal Mail said in a statement.
"It also provides a link to GLS operations along the US West Coast, unlocking significant growth opportunities with new and existing customers as the Rosenau Transport network moves to the combined GLS freight and parcel model."
The company added there was also scope for revenue synergies by selling freight and parcel services into/out of the Rosenau Transport network, including cross border services.
Royal Mail on Friday also has launched a drive to take on more than 20,000 seasonal workers to sort high volumes of parcels, Christmas cards and letters for Royal Mail and its Parcelforce Worldwide arm from late October through to early January.
The company took on 33,000 last year during a the Christmas period made busier because of more online shopping with high streets closed due to Covid lockdowns. The bulk of this year's temporary roles - 17,150 - are for mail centre sorting in England, with 1,800 such jobs in Scotland, 650 in Wales, and 500 in Northern Ireland.
It is also looking for 1,500 workers including drivers for its express parcels business Parcelforce Worldwide, 1,500 at its international parcel hub at Heathrow and 650 data inputting roles at sites across the UK.
AJ Bell investment director Russ Mould said the Rosneau deal should help with realising growth ambitions for GLS.
"Arguably this is the part of the group with the most potential and it is not faced with the same level of structural issues as its UK-based business. As GLS becomes an increasingly significant part of the business the case for demerging it from the UK letters and parcels operation may gather strength," he said.
"While the UK arm has benefited from Covid and an increase in the volume of parcels being sent due to the e-commerce boom, it is lumbered with a structurally challenged letters operation, large pension liabilities and substantial cost base.
"Costs are likely to see upwards pressure in the near-term as the company launches its seasonal recruitment drive, with the business impacted by wider staffing shortages in the economy."