'Super cautious' OPEC stance on output increases could backfire, Citi says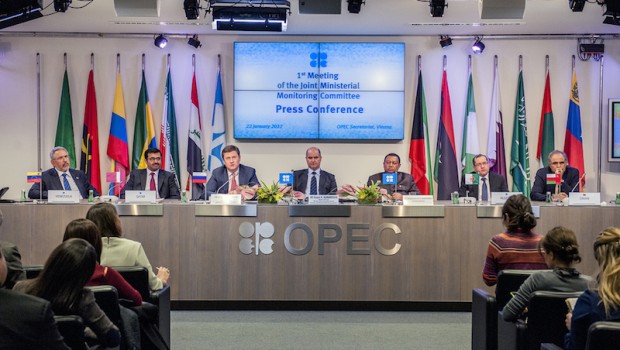 The "super cautious" approach adopted by Saudi when it comes to adding to global crude oil supplies might backfire on the Organisation of Petroleum Exporting Countries and its allies, Citi argued.
Above all, higher prices early in 2021 virtually "promise" that producers in the US will be able to add about 1.0m barrels of oil per day to global supplies in 2022.
The result could be OPEC+'s loss of its hard won market share gains.
On top of Saudi's excessive optimism about US shale producers ability to ramp up output, running down global inventories means the market will be more prone to price spikes in the face of any disruptions, they added.
In a research sent to clients on 9 March, Citi also took aim at the multiple pundits who were forecasting a new commodities supercycle - with oil expected to play a major role.
The average development and replacement cost for each barrel of oil had in fact fallen to approximately $13 a barrel, they pointed out.
That suggested a fair market valuation floor at around $40 a barrel, they estimated.
Even factoring in anticipated cost inflation from capital outlays and carbon costs would only raise the fair market value to approximately to $55 by 2025.
And then, greater capital efficiency would counteract much of the reduction in capital expenditures, while decline rates were less serious than had been thought and the post-pandemic recovery in oil demand should taper "considerably" by 2030 even as US shale output growth returned by 2022.