PBoC cuts lenders' reserve requirement ratio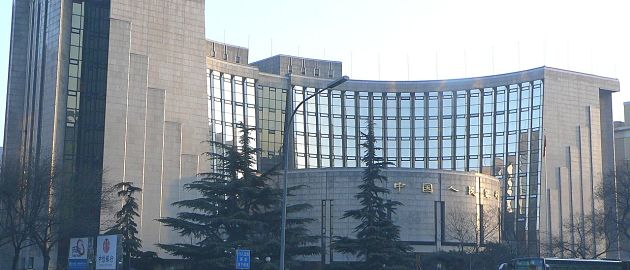 The People's Bank of China lowered the amount of reserves that the country's lenders need to keep on hand as reserves in a bid to keep financial conditions from tightening.
Overnight, the PBoC lowered all lenders' reserve requirement ratio by 50 basis points, effective from 15 July.
Only those banks with the lower 5% reserve requirement would be excluded.
Two days before, China's state council had argued that the PBoC should cut the reserve ratio with Premier Li on record as saying that support should be provided to small companies, in particular.
In a research note sent to clients the night before, Freya Beamish, chief Asia economist at Pantheon Macroeconomics, explained that any reduction "would be a rear-guard action designed to prevent financial conditions from tightening further, just as the economy needs support through the middle of the year.
"It doesn't by itself mean a shift towards broad-based easing."
Beamish added that an RRR cut would put the financial system in a better position to cope with forthcoming debt issuance by local governments.
It would also make it more likely that any rise in yields will progress in an orderly fashion.
She conceded that June activity data were likely to reveal the extent of damage from restrictions to impede the spread of Covid-19 variants and money and credit growth had slowed "sharply" of late "sharply, which, under normal circumstances would be a clear signal of a looming slowdown."
Nevertheless, "the current environment is anything but normal [...] As a result, we have to be careful in our interpretation of leading indicators.
"We think growth will rebuild, once the vaccine begins to win out against the variants."