Fed's Powell says message from last policy meeting was that "disinflation process" had begun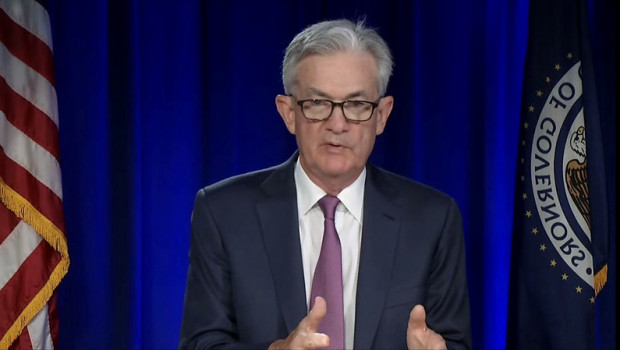 The head of the US central bank told an audience that the "message" from its last policy meeting was that the "disinflation process" had begun.
Nonetheless, as Jerome Powell continued to speak he appeared to sound a more hawkish note, albeit alongside several more positive sounding remarks from the point of view of risk assets.
Stocks, bonds and the US dollar all gyrated as the Federal Reserve chairman spoke with the former two initially gaining ground rapidly and then falling back.
Powell was being interviewed at the Economic Club of Washington.
The central banker reiterated that "ongoing rate increases would be appropriate" and said that the strong jobs numbers published by the Department of Labor on 3 February had "surprised" him, the Wall Street Journal reported.
"It shows you why we think this will take a period of time" to bring prices down to the Fed's 2% target, he explained, going on to say that the economy was at the "earliest stages of disinflation".
He added that 2% inflation was the global standard and that the Fed was not looking to change the inflation target.
His expectation was that 2023 would see a "significant" decline in the rate of price gains and that it would take into 2024 to "get close to 2%".
It was "good" to see moderation in wage growth and a recent upturn in immigration might relieve pressure in the labour market, he also said.
In his judgement, the Fed would have to raise rates further and then see if that was enough.