Covid-19 cases surge during latest week due to BA.4 and BA.5 Covid-19 sub-variants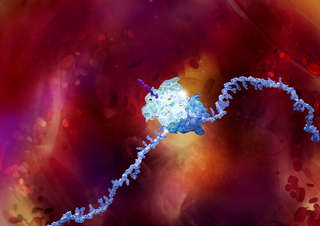 The number of new coronavirus cases in Britain jumped again during the preceding week, likely due to the more infectious BA.4 and BA.5 variants of the Omicron variant of Covid-19.
According to fresh figures from the Office for National Statistics, over 3.0m people in the country caught Omicron last week, although hospitalisations had not risen by as much and deaths fell slightly.
During the preceding month, cases had increased by 30%.
The news came as some countries, such as France, moved to reintroduce certain health measures such as mask wearing on public transport, by recommending that they be used.
In other countries, such as Spain, they remained mandatory on public transport, as well as in Italy.
For her part, Dr. Mary Ramsay, of the UK Health Security Agency, told the Associated Press that "it is also sensible to wear a face covering in crowded enclosed places".
There was a silver lining, as according to Dr.Jonathan Van-Tam, a former British deputy chief medical officer, who told the BBC that Covid-19 was now "much, much, much closer to seasonal flu".
Dr.Van-Tam however added that authorities should be vigilant for any indications that the virus might provoked more severe sickness.
On 24 June, the UK Health Security Agency estimated that BA.4 and BA.5 now accounted for 22% and 39% of infections in Britain, respectively.
BA.5 appeared to be growing 35.1% faster than BA.2 and BA.4 about 19.1% more quickly.
In the case of Portugal, where as of 30 May BA.5 cases represented 87% of infections, from 9 May to 5 June case numbers had declined and stabilised indicating a possible peak in BA.5 in the country, the European Centre for Disease Prevention and Control reported on 13 June.