China trade surplus hits record high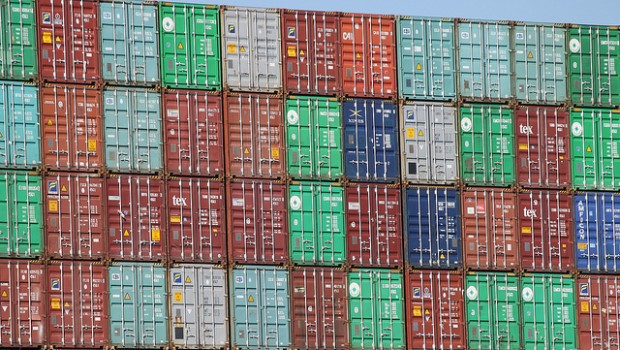 China's trade surplus hit fresh highs in December, according to official data, fuelled by strong global demand.
According to official data released overnight, the trade balance edged up to a record $78.17bn in December, from November's revised $75.4bn. The figure beat consensus, with most economists expecting a decline to around $72.0bn, and is the highest since at least 2007.
For the year, the trade balance was $535bn, a 57% jump on 2019.
Exports grew by 18.1% in dollar terms year-on-year in December, down on November's 21.1% increase but above forecasts. Imports rose 6.5%, ahead of forecast and up on November's 4.5% growth.
Sales to the US grew by 34.5%, by 26.9% to Australia, and by 4.3% to the European Union. Imports from the US and EU rose by 47.7% and 15.5% year-on-year, respectively.
Mitul Kotecha, senior emerging markets strategist at TD Securities, said: "After a surprisingly strong exports performance in 2020, even in the face of US tariffs, the outlook remains positive.
"Many countries are struggling with supply chain constraints and while China will also face higher freight costs and increasing price pressures, it will likely to continue to benefit from exports of stay-at-home goods and medical equipment in the first quarter of 2021, given renewed lockdowns in the. US and Europe."
However, Pantheon Macroeconomics argued that exports "were not as strong as the headline suggests".
Freya Beamish, chief Asia economist, said: "We reckon the adjusted surplus remains in its downward trend, falling to around $41bn in December from November's $51bn.
"Unfortunately, we won't get trade data for this month, as the authorities last year decided to stop publishing January figures due to Lunar New Year distortions. But we reckon the downward trend in the adjusted surplus will continue, as commodity price gains feed through, while exports look exposed to the renewed Covid outbreaks across the globe."