Stricken Suez Canal ship 'partially re-floated' - GAC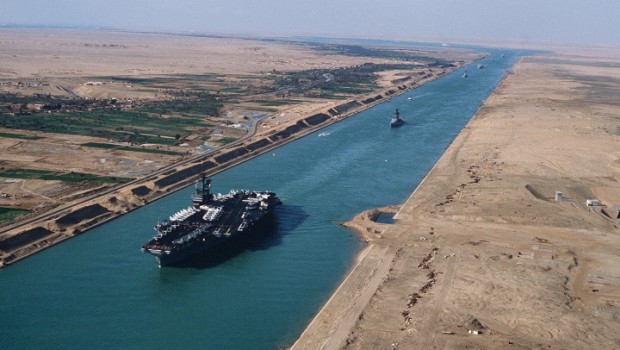 The ship blocking the Suez Canal is understood to have been partially re-floated, raising hopes that the backed-up flow of traffic would be able to resume.
The giant 400m-long Ever Given container ship ran aground on Tuesday, blocking the canal – one of the world's most important waterways – and causing a backlog of ships unable to get pass.
Efforts to dislodge it were hampered by its size and weather conditions, including high winds.
But in an update at 12:00 local time, port agent GAC said that, according to the Suez Canal Authority, the grounded vessel was now alongside the canal bank. "Convoys and traffic are expected to resume as soon as vessel is towed to another position." No more information was given on the stricken vessel, nor were there further details on timings.
However, Sky News quoted local witnesses who said a convoy of ships blocked by the Ever Given had started to move again.
The 193km-long Suez Canal is one of the world's most trafficked waterways, with around 12% of global trade passing through it, along with 1m barrels of oil a day. The 199,489 gross tonnage Ever Given, which was bound for Rotterdam from China, is operated by Taiwan's Evergreen Marine.