Directors dealings: Abcam chief shows faith, pulls out chequebook again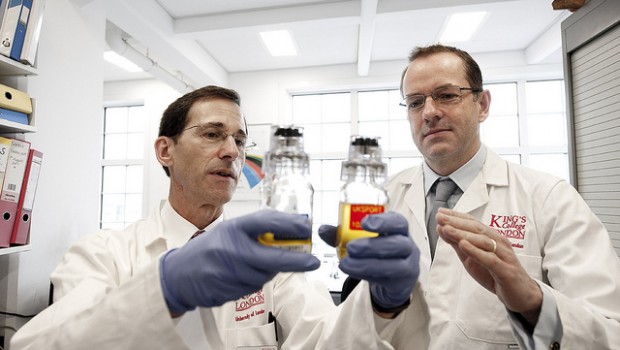 Abcam's chief pulled out his wallet for a second time in just under a week to purchase shares in the company he runs.
Alan Hirzel bought another 6,000 shares at an individual price of 809.0p on 22 March, for a total consideration of £48,540.00, the company said in a statement.
On 17 March, he bought another 6,000 at a price of 840.0p.
His second round of buying followed further losses in the life sciences research company´s stock in the days between both transactions, as markets continued to factor-in the risks to its US sales from the Trump adiministration's proposed budget cuts for some of America's biggest medical research centres such as the NIH.
Top Director Buys
Ideagen (IDEA)
Director name: Hornsby,David
Amount purchased: 801,500 @ 75.00p
Value: £601,125.00

Abcam (ABC)
Director name: Hirzel,Alan Thomas
Amount purchased: 6,000 @ 809.00p
Value: £48,540.00

Immunodiagnostic Systems Holdings (IDH)
Director name: Martin,Paul James
Amount purchased: 3,000 @ 277.00p
Value: £8,310.00

Aberdeen Asian Income Fund Ltd. (AAIF)
Director name: Arthur,Peter
Amount purchased: 484 @ 206.50p
Value: £999.46

Pennon Group (PNN)
Director name: Loughlin,Christopher
Amount purchased: 17 @ 872.92p
Value: £148.40

Pennon Group (PNN)
Director name: Davy ,Susan
Amount purchased: 14 @ 872.92p
Value: £122.21


Top Director Sells
Loopup Group (LOOP)
Director name: Goulet,Nicolas
Amount sold: 1,075,000 @ 148.00p
Value: £1,591,000.02

M&c Saatchi (SAA)
Director name: Saatchi,Maurice N
Amount sold: 286,841 @ 348.62p
Value: £999,985.12

Ideagen (IDEA)
Director name: Spenceley,Graeme
Amount sold: 395,000 @ 75.00p
Value: £296,250.00

Cropper (james) (CRPR)
Director name: Wild,Phil
Amount sold: 20,000 @ 1,400.00p
Value: £280,000.00