Director dealings: Wizz Air VP lowers stake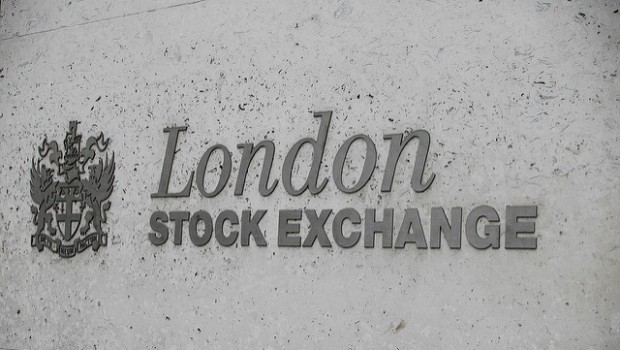 Wizz Air revealed on Monday that vice president Diederik Pen had disposed of 15,000 ordinary shares in the London-listed low-cost carrier.
Pen, who joined Wizz Air back in January 2013, sold the shares on Thursday at an average price of 3,560p each, for a total value of £533,999.98.
The budget airline lifted its full-year capacity growth rate in July from 16.0% to 20.0%, saying that higher fuel prices were supporting the stronger fare environment as weaker carriers were forced to withdraw capacity that was no longer profitable.
For the three months to 30 June, the group also swung to a net profit of €72.4m from a loss of €29.3m in the same period a year ago, with revenue up 25.4% to €691.2m.
The central and Eastern Europe-focused airline saw passenger numbers rise 20.1% to 10.4m, with ticket revenues up 14.8% to €379.3m. Ancillary revenues increased 41.4% to €311.9m and total costs pushed up 25.5% to €598.6m.
As of 1620 BST, Wizz shares had picked up 0.18% to 3,601p.
Top Director Buys
Vela Technologies (VELA)
Director name: Laiker,Antony
Amount purchased: 240,985,296 @ 0.10p
Value: £240,985.31

Bhp Group (BHP)
Director name: Cockerill,Ian
Amount purchased: 3,500 @ $35.63
Value: $71,529.81

Amigo Holdings (AMGO)
Director name: Paton,Hamish
Amount purchased: 43,718 @ 79.72p
Value: £34,851.99

Audioboom Group (BOOM)
Director name: Smith,Steven
Amount purchased: 15,000 @ 209.50p
Value: £31,425.00

Audioboom Group (BOOM)
Director name: Smith,Steven
Amount purchased: 10,000 @ 205.00p
Value: £20,500.00

Chesnara (CSN)
Director name: Hesketh,Mark
Amount purchased: 5,000 @ 302.20p
Value: £15,110.00

Oxford Biodynamics (OBD)
Director name: Millar,Christian Gurth Hoyer
Amount purchased: 14,000 @ 85.51p
Value: £11,971.40

Oxford Biodynamics (OBD)
Director name: Diggle,Stephen Charles
Amount purchased: 6,730 @ 92.00p
Value: £6,191.60

Amigo Holdings (AMGO)
Director name: Paton,Hamish
Amount purchased: 6,282 @ 79.00p
Value: £4,962.78

Oxford Biodynamics (OBD)
Director name: Stockdale,Paul
Amount purchased: 2,186 @ 91.25p
Value: £1,994.73

Qinetiq Group (QQ.)
Director name: Wadey ,Steve
Amount purchased: 64 @ 287.33p
Value: £183.89

Great Portland Estates (GPOR)
Director name: Hampton,Nick
Amount purchased: 22 @ 697.05p
Value: £153.35

Great Portland Estates (GPOR)
Director name: Courtauld,Toby
Amount purchased: 22 @ 697.05p
Value: £153.35

Qinetiq Group (QQ.)
Director name: Smith,David
Amount purchased: 33 @ 287.33p
Value: £94.82


Top Director Sells
Wizz Air Holdings (WIZZ)
Director name: Pen,Diederik
Amount sold: 15,000 @ 3,560.00p
Value: £533,999.98

Nb Distressed Debt Investment Fund Limited Red Ord (NBDG)
Director name: Holmberg,Michael
Amount sold: 3,322 @ 88.00p
Value: £2,923.36

Nb Distressed Debt Investment Fund Limited Red Ord (NBDG)
Director name: Hallam,John
Amount sold: 3,177 @ 88.00p
Value: £2,795.76

Nb Distressed Debt Investment Fund Limited Ext Shs (NBDX)
Director name: Holmberg,Michael
Amount sold: 2,088 @ $0.92
Value: $1,923.67

Nb Distressed Debt Investment Fund Limited Red Ord (NBDG)
Director name: Sherwell,Christopher
Amount sold: 1,877 @ 88.00p
Value: £1,651.76

Nb Distressed Debt Investment Fund Limited Red Ord (NBDG)
Director name: Vakil,Stephen
Amount sold: 1,733 @ 88.00p
Value: £1,525.04

Nb Distressed Debt Investment Fund Limited Ext Shs (NBDX)
Director name: Edward Hallam,John
Amount sold: 1,523 @ $0.92
Value: $1,403.14

Nb Distressed Debt Investment Fund Limited Ext Shs (NBDX)
Director name: Sherwell,Christopher
Amount sold: 727 @ $0.92
Value: $669.79