Director dealings: Wife of former Metro Bank chair ups stake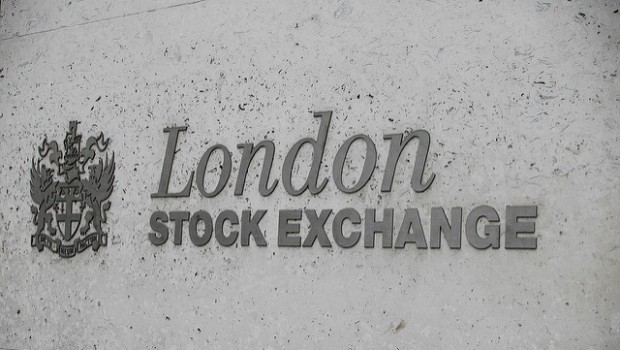 Metro Bank revealed on Monday that former chairman Vernon Hill's wife Shirley had acquired 100,000 ordinary shares in the London-listed challenger bank.
Shirley Hill, whose husband had previously said he would likely die before stepping down from the bank he founded in 2010, purchased the shares on Friday at an average price of 275.21p each, for a total value of £275,205.99.
Metro Bank announced it would be replacing Hill in late July following a plunge in interim pre-tax profits after customers withdrew £2.0bn in deposits.
The group, which was set up during the 2008 financial crash, reported pre-tax profits of £3.4m, marking a sharp fall from £20.8m a year earlier.
As of 1630 BST, Metro Bank shares had picked up 4.87% to 288.40p.
Top Director Buys
Plus500 Ltd (di) (PLUS)
Director name: Gonen ,Alon
Amount purchased: 163,276 @ 728.30p
Value: £1,189,139.11

Plus500 Ltd (di) (PLUS)
Director name: Gonen ,Alon
Amount purchased: 124,915 @ 717.80p
Value: £896,639.87

Plus500 Ltd (di) (PLUS)
Director name: Gonen ,Alon
Amount purchased: 113,107 @ 689.40p
Value: £779,759.66

Plus500 Ltd (di) (PLUS)
Director name: Gonen ,Alon
Amount purchased: 67,171 @ 666.50p
Value: £447,694.71

Metro Bank (MTRO)
Director name: W. Hill,Vernon
Amount purchased: 100,000 @ 275.21p
Value: £275,205.99

Condor Gold (CNR)
Director name: Mellon ,James(Jim)
Amount purchased: 445,000 @ 23.00p
Value: £102,350.00

Mondi (MNDI)
Director name: Oswald,Peter
Amount purchased: 5,000 @ 1,533.24p
Value: £76,662.05

Phsc (PHSC)
Director name: King,Stephen A
Amount purchased: 450,000 @ 10.02p
Value: £45,090.00

Starcom (STAR)
Director name: Hartmann,Avraham (Avi)
Amount purchased: 2,000,000 @ 1.33p
Value: £26,500.00

Condor Gold (CNR)
Director name: Mellon ,James(Jim)
Amount purchased: 50,000 @ 22.90p
Value: £11,450.00

Coca-cola Hbc Ag (cdi) (CCH)
Director name: Bogdanovic,Zoran
Amount purchased: 159 @ 2,722.91p
Value: £4,318.39

Future (FUTR)
Director name: Byng-Maddick,Zillah
Amount purchased: 9,864 @ 10.70p
Value: £1,055.45

Future (FUTR)
Director name: Ladkin-Brand,Penny
Amount purchased: 10,050 @ 9.95p
Value: £999.98

Sig (SHI)
Director name: Maddock,Nick
Amount purchased: 131 @ 114.50p
Value: £149.99

Britvic (BVIC)
Director name: Litherland,Simon
Amount purchased: 17 @ 850.00p
Value: £144.50

Victrex Plc (VCT)
Director name: Cooper,Timothy (Tim) J
Amount purchased: 7 @ 1,880.00p
Value: £131.60

Victrex Plc (VCT)
Director name: Court ,Martin
Amount purchased: 7 @ 1,880.00p
Value: £131.60

Severfield (SFR)
Director name: Cochrane,Ian
Amount purchased: 197 @ 63.37p
Value: £124.84

Severfield (SFR)
Director name: Dunsmore,Alan
Amount purchased: 197 @ 63.37p
Value: £124.84

Britvic (BVIC)
Director name: Barwell,Matt
Amount purchased: 14 @ 850.00p
Value: £119.00


Top Director Sells
Phsc (PHSC)
Director name: King,Stephen A
Amount sold: 450,000 @ 10.00p
Value: £45,000.00