Director dealings: Watkin Jones chairman ups stake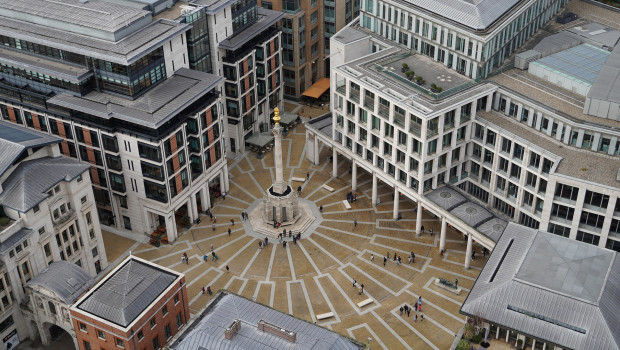 Watkin Jones revealed on Thursday that chairman Grenville Turner had acquired 87,000 ordinary shares in the AIM-listed property developer and manager.
Turner, who was formerly CEO of Countrywide, purchased the shares on Wednesday at an average price of 229.50p each, for a total value of £199,665.01.
Following the transaction, Turner holds 427,900 ordinary shares in the company, representing 0.17% of its issued share capital.
As of 1630 BST, Watkin Jones shares were up 1.09% at 232.0p.
Top Director Buys
Watkin Jones (WJG)
Director name: Turner,Grenville
Amount purchased: 87,000 @ 229.50p
Value: £199,665.01

Tesco (TSCO)
Director name: Allan,John
Amount purchased: 20,000 @ 235.39p
Value: £47,078.00

Tesco (TSCO)
Director name: Allan,John
Amount purchased: 20,000 @ 233.64p
Value: £46,728.00

Srt Marine Systems (SRT)
Director name: Tucker,Simon Richard
Amount purchased: 56,301 @ 35.50p
Value: £19,986.85

Baillie Gifford China Growth Trust (BGCG)
Director name: Miller,Magdalene
Amount purchased: 2,300 @ 441.45p
Value: £10,153.46

Harbourvest Global Private Equity Limited A Shs (HVPE)
Director name: Wilson ,Peter
Amount purchased: 200 @ 2,250.00p
Value: £4,500.00

Natwest Group Plc Ord 100p (NWG)
Director name: Murray,Katie
Amount purchased: 74 @ 202.55p
Value: £149.89

Arrow Global Group (ARW)
Director name: Rochford,Lee
Amount purchased: 49 @ 305.50p
Value: £149.70

Arrow Global Group (ARW)
Director name: Hotson,Matt
Amount purchased: 49 @ 305.50p
Value: £149.70


Top Director Sells
Sirius Real Estate Ltd. (SRE)
Director name: Coombs,Andrew
Amount sold: 1,350,000 @ 120.70p
Value: £1,629,499.91

Sirius Real Estate Ltd. (SRE)
Director name: Coombs,Andrew
Amount sold: 300,000 @ 120.20p
Value: £360,600.01

Greatland Gold (GGP)
Director name: Latcham,Clive
Amount sold: 250,000 @ 17.51p
Value: £43,781.25

Xps Pensions Group (XPS)
Director name: Bramhall,Ben
Amount sold: 24,256 @ 139.00p
Value: £33,715.84