Director dealings: Vistry Group boss builds stake as homebuilder nails forecasts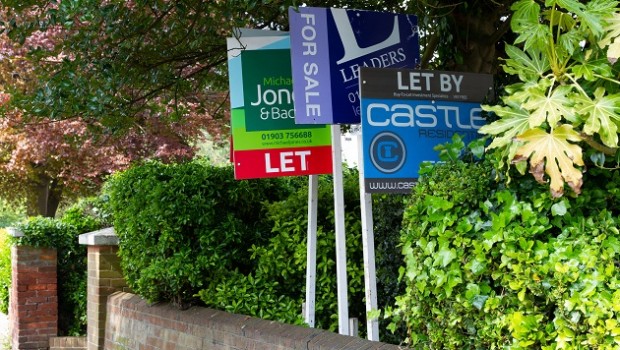 Vistry Group's boss, Greg Fitzgerald, picked up some more shares in the homebuilder close on the heels of its latest full-year results.
According to the company, Fitzgerald purchases 53,618 shares at roughly 926p apiece for a total transaction amount of approximately £496,503.
Earlier, the company had posted full-year profits before tax of £144m, for a 23.5% drop year-on-year (Numis: £140m), as total volumes fell by 24% on a proforma basis and gross margins by 680 basis points to 15.6%.
Commenting on the firm's latest update, analysts at Numis, who had a 'buy' recommendation on its stock, described it as "good", saying: "it is clear Vistry has strong levels of momentum which his expected to drive a more than doubling of profit in FY21.
"We do not think this momentum, improved balance sheet position or the Partnerships fundamentals are reflected in the current December 2022 rating of 1.08x P/NTAV, 7x PE and a yield of 6.4%."
Top Director Buys
Uniphar (UPR)
Director name: Rabbette,Gerard
Amount purchased: 559,999 @ 2.46
Value: 1,243,197.79

Uniphar (UPR)
Director name: Rabbette,Gerard
Amount purchased: 233,068 @ 2.51
Value: 527,027.64

Vistry Group (VTY)
Director name: Fitzgerald,Greg
Amount purchased: 53,618 @ 925.56p
Value: £496,266.76

Uniphar (UPR)
Director name: Dempsey,Padraic
Amount purchased: 155,378 @ 2.51
Value: 351,350.25

Uniphar (UPR)
Director name: Dolphin,Timothy
Amount purchased: 155,378 @ 2.51
Value: 351,350.25

The Panoply Holdings (TPX)
Director name: Sweetland,Christopher Paul
Amount purchased: 30,000 @ 199.17p
Value: £59,751.00

Dx (group) (DX.)
Director name: Goodson,Paul
Amount purchased: 176,810 @ 28.25p
Value: £49,948.82

The Panoply Holdings (TPX)
Director name: Sweetland,Christopher Paul
Amount purchased: 20,000 @ 192.00p
Value: £38,400.00

Geiger Counter Limited (GCL)
Director name: Leahy,James Gerald
Amount purchased: 100,000 @ 33.40p
Value: £33,400.00

Polymetal International (POLY)
Director name: Abt ,Andrea
Amount purchased: 1,500 @ 17.10
Value: 23,108.11

Hunting (HTG)
Director name: Chesney,Carol
Amount purchased: 5,000 @ 268.00p
Value: £13,400.00

Tristel (TSTL)
Director name: Napper,Isabel
Amount purchased: 2,000 @ 618.20p
Value: £12,364.00

Filtronic (FTC)
Director name: Behrendt,John
Amount purchased: 60,000 @ 8.74p
Value: £5,244.00

Gran Tierra Energy Inc. (cdi) (GTE)
Director name: Guidry,Gary
Amount purchased: 4,630 @ $0.86
Value: $3,283.42

Gran Tierra Energy Inc. (cdi) (GTE)
Director name: Ellson,Ryan
Amount purchased: 3,280 @ $0.86
Value: $2,326.05

Ultra Electronics Holdings (ULE)
Director name: Sclater,Jos
Amount purchased: 8 @ 1,958.00p
Value: £156.64

Ultra Electronics Holdings (ULE)
Director name: Pryce,Simon
Amount purchased: 8 @ 1,958.00p
Value: £156.64

British American Tobacco (BATS)
Director name: Marroco,Tadeu
Amount purchased: 6 @ 2,549.87p
Value: £152.99


Top Director Sells
Augean (AUG)
Director name: Mills,Christopher
Amount sold: 1,500,000 @ 230.00p
Value: £3,449,999.93

Uniphar (UPR)
Director name: Rabbette,Gerard
Amount sold: 491,643 @ 2.46
Value: 1,088,657.07

Uniphar (UPR)
Director name: Rabbette,Gerard
Amount sold: 233,068 @ 2.51
Value: 527,027.64

Uniphar (UPR)
Director name: Dempsey,Padraic
Amount sold: 155,378 @ 2.51
Value: 351,350.25

Uniphar (UPR)
Director name: Dolphin,Timothy
Amount sold: 155,378 @ 2.51
Value: 351,350.25

Uniphar (UPR)
Director name: Rabbette,Gerard
Amount sold: 68,356 @ 2.46
Value: 151,362.36

Geiger Counter Limited (GCL)
Director name: Leahy,James Gerald
Amount sold: 100,000 @ 33.40p
Value: £33,400.00