Director dealings: Trainline director makes share purchase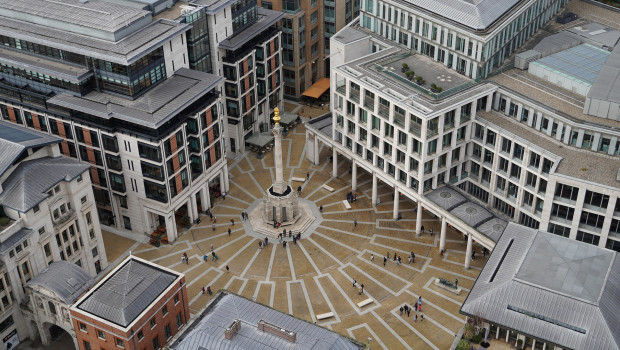 Trainline said on Friday that non-executive director Duncan Tatton-Brown had acquired 35,410 ordinary shares in the FTSE 250-listed ticketing platform.
Tatton-Brown, who joined the board of Trainline in July 2019, purchased the shares on Thursday at an average price of 286.77p each, for a total value of £101,544.59.
Earlier in May, Trainline said government plans to introduce a rival web service as part of yet another overhaul of Britain's fragmented rail system would take "several years" to develop, adding that its own app is a "huge differentiator and hard to replicate".
As of 1610 BST, Trainline shares were up 0.57% at 283.60p.
Top Director Buys
Chaarat Gold Holdings Ltd. (di) (CGH)
Director name: Andersson,Martin
Amount purchased: 2,500,000 @ 22.61p
Value: £565,232.49

Chaarat Gold Holdings Ltd. (di) (CGH)
Director name: Andersson,Martin
Amount purchased: 970,636 @ 24.23p
Value: £235,171.22

Chaarat Gold Holdings Ltd. (di) (CGH)
Director name: Andersson,Martin
Amount purchased: 1,000,000 @ 22.06p
Value: £220,644.70

Chaarat Gold Holdings Ltd. (di) (CGH)
Director name: Andersson,Martin
Amount purchased: 1,000,000 @ 22.00p
Value: £220,000.00

Georgia Capital (CGEO)
Director name: Giluari,Irakli
Amount purchased: 20,000 @ 608.23p
Value: £121,647.00

Chaarat Gold Holdings Ltd. (di) (CGH)
Director name: Andersson,Martin
Amount purchased: 500,000 @ 22.61p
Value: £113,042.95

Trainline (TRN)
Director name: Tatton-Brown,Duncan
Amount purchased: 35,410 @ 286.77p
Value: £101,544.59

Chaarat Gold Holdings Ltd. (di) (CGH)
Director name: Andersson,Martin
Amount purchased: 432,757 @ 22.00p
Value: £95,206.54

Minds + Machines Group Limited (di) (MMX)
Director name: Turcan,Henry
Amount purchased: 670,000 @ 7.00p
Value: £46,900.00

Chaarat Gold Holdings Ltd. (di) (CGH)
Director name: Andersson,Martin
Amount purchased: 151,875 @ 23.00p
Value: £34,931.25

Georgia Capital (CGEO)
Director name: Giluari,Irakli
Amount purchased: 5,000 @ 607.00p
Value: £30,350.00

Sosandar (SOS)
Director name: Booth,Andrew
Amount purchased: 150,000 @ 20.00p
Value: £30,000.00

(BIRD)
Director name: Bentley ,Andrew
Amount purchased: 56,725 @ 34.90p
Value: £19,797.03

Kore Potash (KP2)
Director name: Hathorn,David Andrew
Amount purchased: 1,886,875 @ 0.95p
Value: £17,925.31

Synectics (SNX)
Director name: Bedford,David
Amount purchased: 5,000 @ 135.74p
Value: £6,787.00

Direct Line Insurance Group (DLG)
Director name: Manser,Neil
Amount purchased: 51 @ 293.67p
Value: £149.77


Top Director Sells