Director dealings: Telecom Plus exec repurchases shares, Liontrust CEO sells to wife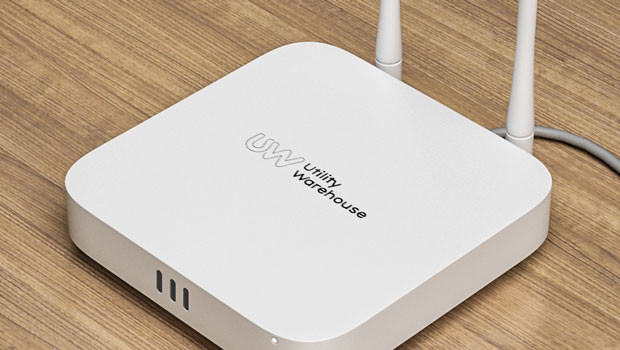 Telecom Plus was at the top of the list of buys on Tuesday, after it disclosed two transactions made by its non-executive director.
The FTSE 250 telecommunications provider said Julian Schild conducted the transactions for "personal planning purposes".
It said he gifted 151,234 shares to one of his adult children, and also sold and immediately repurchased 38,698 shares.
The price per share on the repurchase was 1,467.1p, valuing the transaction at £567,738.34.
Following the transactions, Telecom Plus said Schild retained a beneficial interest in 38,698 of its shares, representing 0.05% of its total voting rights.
On the selling side of the ledger, Liontrust Asset Management reported a transaction worth more than £0.5m, after its chief executive sold a tranche of shares to his wife.
The FTSE 250 company disclosed that John Ions sold 42,426 shares in the company at a price of 1,250p each, valuing the sale at £530,325.
At the same time, it reported that Paige Ions - a 'person closely associated' with CEO John, bought 42,426 shares in the company at 1,250p each.
Top Director Buys
Telecom Plus (TEP)
Director name: Schild,Julian
Amount purchased: 38,698 @ 1,467.10p
Value: £567,738.34

Liontrust Asset Management (LIO)
Director name: Ions,John Stephen
Amount purchased: 42,426 @ 1,250.00p
Value: £530,325.00

Musicmagpie (MMAG)
Director name: Oliver,Steven
Amount purchased: 476,190 @ 52.50p
Value: £249,999.74

Aptitude Software Group (APTD)
Director name: Martin,Ivan
Amount purchased: 50,000 @ 304.00p
Value: £152,000.00

Hammerson (HMSO)
Director name: Annous,Habib
Amount purchased: 250,000 @ 30.57p
Value: £76,425.00

Insig Ai (INSG)
Director name: Bernstein,Richard
Amount purchased: 265,000 @ 23.36p
Value: £61,904.00

Musicmagpie (MMAG)
Director name: Storey,Ian
Amount purchased: 95,238 @ 52.50p
Value: £49,999.95

Rotala (ROL)
Director name: Dunn,Robert
Amount purchased: 185,000 @ 26.50p
Value: £49,025.00

Aptitude Software Group (APTD)
Director name: Suddards,Jeremy
Amount purchased: 8,178 @ 304.00p
Value: £24,861.12

Intertek Group (ITRK)
Director name: Martin,Andrew
Amount purchased: 354 @ 5,190.00p
Value: £18,372.60

Smart Metering Systems (SMS)
Director name: Richards,Jamie
Amount purchased: 1,345 @ 743.00p
Value: £9,993.35

Victrex Plc (VCT)
Director name: Connolly,Brendan
Amount purchased: 500 @ 1,919.74p
Value: £9,598.71

Intertek Group (ITRK)
Director name: Rider,Gill
Amount purchased: 114 @ 5,190.00p
Value: £5,916.60

Intertek Group (ITRK)
Director name: Allan,Graham
Amount purchased: 114 @ 5,190.00p
Value: £5,916.60

Intertek Group (ITRK)
Director name: Clarizio,Lynda
Amount purchased: 113 @ 5,217.98p
Value: £5,896.32

Intertek Group (ITRK)
Director name: Valette,Jean-Michel
Amount purchased: 110 @ 5,277.50p
Value: £5,805.25

Intertek Group (ITRK)
Director name: Bains,Gurnek
Amount purchased: 110 @ 5,190.00p
Value: £5,709.00

Intertek Group (ITRK)
Director name: Ingram,Tamara
Amount purchased: 110 @ 5,190.00p
Value: £5,709.00

Centaur Media (CAU)
Director name: Mukerji,Swagatam
Amount purchased: 459 @ 49.00p
Value: £224.91


Top Director Sells
Telecom Plus (TEP)
Director name: Schild,Julian
Amount sold: 38,698 @ 1,467.00p
Value: £567,699.66

Liontrust Asset Management (LIO)
Director name: Ions,John Stephen
Amount sold: 42,426 @ 1,250.00p
Value: £530,325.00

Intertek Group (ITRK)
Director name: Lacroix,Andre
Amount sold: 7,526 @ 5,152.51p
Value: £387,777.91

Wheaton Precious Metals Corp.npv (cdi) (WPM)
Director name: Brough,John A.
Amount sold: 2,250 @ $61.35
Value: $81,668.14

Brooks Macdonald Group (BRK)
Director name: Thorpe,Ben
Amount sold: 1,188 @ 2,210.00p
Value: £26,254.80