Director dealings: Spouse of Spirax-Sarco chair acquires shares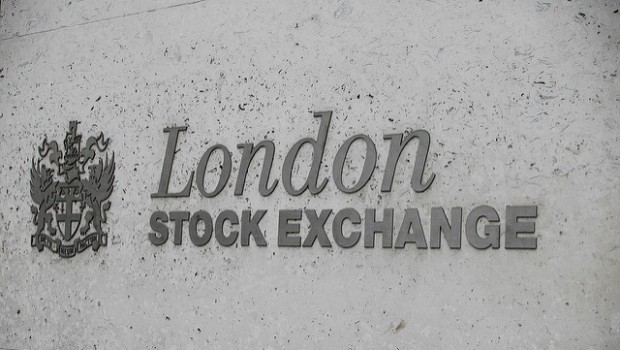 Spirax-Sarco Engineering revealed on Friday that chairman Jamie Pike's spouse Clare had acquired 1,250 ordinary shares in the FTSE 100-listed group.
Pike's wife purchased the shares on Thursday at an average price of 8,090p each, for a total value of £101,125.
Spirax-Sarco left its full-year forecasts unchanged on Wednesday even as it reported that interim sales growth surpassed expectations, indicating that this would be offset by weakened industrial production growth forecasts for the second half of the year.
The steam management systems manufacturer said profit before tax for the six month period ended 30 June came in at £108.1m, 1.0% higher than for the same period last year, as revenue climbed by 8.0% to £591.2m.
As of 1630 BST, Spirax-Sarco shares had dipped 1.79% to 7,950p.
Top Director Buys
Zenith Energy Ltd.com Shs Npv (di) (ZEN)
Director name: Cattaneo,Andrea
Amount purchased: 8,512,368 @ $0.04
Value: $220,613.39

Spirax-sarco Engineering (SPX)
Director name: Thompson,Kevin J
Amount purchased: 2,500 @ 8,100.00p
Value: £202,500.00

Burford Capital (BUR)
Director name: Wilson,Hugh Steven
Amount purchased: 25,000 @ 797.55p
Value: £199,387.50

Spirax-sarco Engineering (SPX)
Director name: Pike,Jamie
Amount purchased: 1,250 @ 8,090.00p
Value: £101,125.00

Burford Capital (BUR)
Director name: Parkinson,Charles
Amount purchased: 8,000 @ 655.00p
Value: £52,400.00

Spire Healthcare Group (SPI)
Director name: Ash,Justin
Amount purchased: 49,554 @ 100.90p
Value: £49,999.98

Spire Healthcare Group (SPI)
Director name: Watts,Garry
Amount purchased: 50,000 @ 98.00p
Value: £49,000.00

Indivior (INDV)
Director name: Pien,Howard
Amount purchased: 50,000 @ 74.67p
Value: £37,336.25

Indivior (INDV)
Director name: Bains,Peter
Amount purchased: 54,000 @ 60.70p
Value: £32,777.46

Indivior (INDV)
Director name: Pien,Howard
Amount purchased: 50,000 @ $0.74
Value: $31,097.87

Verona Pharma (VRP)
Director name: Ebsworth,David
Amount purchased: 60,000 @ 50.00p
Value: £30,000.00

Funding Circle Holdings (FCH)
Director name: Learoyd,Andrew
Amount purchased: 20,000 @ 104.80p
Value: £20,960.00

Funding Circle Holdings (FCH)
Director name: Learoyd,Andrew
Amount purchased: 18,315 @ 109.19p
Value: £19,998.15

Funding Circle Holdings (FCH)
Director name: Learoyd,Andrew
Amount purchased: 8,788 @ 113.78p
Value: £9,998.99

Secure Trust Bank (STB)
Director name: Forsyth,Michael Bruce
Amount purchased: 500 @ 1,346.60p
Value: £6,733.00

Zenith Energy Ltd.com Shs Npv (di) (ZEN)
Director name: Cattaneo,Andrea
Amount purchased: 200,000 @ 2.48p
Value: £4,960.00

Zenith Energy Ltd.com Shs Npv (di) (ZEN)
Director name: Cattaneo,Andrea
Amount purchased: 150,000 @ 2.67p
Value: £4,005.00

Zenith Energy Ltd.com Shs Npv (di) (ZEN)
Director name: Cattaneo,Andrea
Amount purchased: 125,000 @ 2.51p
Value: £3,137.50

F&c Investment Trust (FCIT)
Director name: Bone,Roger
Amount purchased: 140 @ 708.95p
Value: £992.53

F&c Investment Trust (FCIT)
Director name: Hewitt,Jeffrey
Amount purchased: 70 @ 708.95p
Value: £496.26

Prudential (PRU)
Director name: FitzPatrick,Mark
Amount purchased: 13 @ 1,521.43p
Value: £197.79

Prudential (PRU)
Director name: Wells,Mike
Amount purchased: 12 @ 1,521.43p
Value: £182.57

Prudential (PRU)
Director name: Turner,James
Amount purchased: 11 @ 1,521.43p
Value: £167.36

Charles Stanley Group (CAY)
Director name: Coutts,Ben Money
Amount purchased: 54 @ 281.80p
Value: £152.17

Charles Stanley Group (CAY)
Director name: Abberley,Paul
Amount purchased: 53 @ 281.80p
Value: £149.35

Softcat (SCT)
Director name: Charlton,Graham
Amount purchased: 16 @ 912.00p
Value: £145.92

Softcat (SCT)
Director name: Watt,Graeme
Amount purchased: 16 @ 912.00p
Value: £145.92

F&c Investment Trust (FCIT)
Director name: Knapp,Edward
Amount purchased: 14 @ 708.95p
Value: £99.25

Primary Health Properties (PHP)
Director name: Hyman,Harry Abraham
Amount purchased: 75 @ 130.14p
Value: £97.60

Primary Health Properties (PHP)
Director name: Hyman,Harry Abraham
Amount purchased: 75 @ 130.14p
Value: £97.60


Top Director Sells
Zenith Energy Ltd.com Shs Npv (di) (ZEN)
Director name: Cattaneo,Andrea
Amount sold: 8,512,368 @ 2.50p
Value: £212,809.20

Young & Co's Brewery 'a' Shares (YNGA)
Director name: Sligo-Young,Torquil
Amount sold: 2,000 @ 1,620.00p
Value: £32,400.00