Director dealings: Spouse of Howden Joinery's CEO sells shares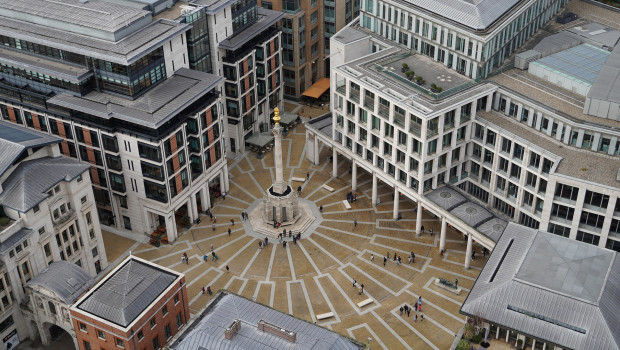 Howden Joinery Group revealed on Friday that deputy chief executive and chief financial officer Mark Robson's wife had sold 50,000 ordinary shares in the supplier of kitchens and joinery products.
Rachel Robson disposed of the shares during the preceding Thursday at an average price of 612.0p each, for a total value of £305,999.99.
Earlier in November, Howden Joinery reported a rise in revenue for the period from 16 June 2019 to 2 November 2019 in what it called a "robust" performance against a strong comparator last year.
Howden's UK depots total revenue increased 4.9% and 2.0% on a same depot basis with gross margin for the period in line with management expectations.
The company said it expected to open a total of around 40 depots in the UK in 2019, including five in Northern Ireland, taking the total number of depots in the UK to around 734.
As of 1600 GMT, Howden's shares were up 0.56% at 615.20p.
Top Director Buys
U And I Group (UAI)
Director name: Upton,Richard
Amount purchased: 138,888 @ 144.00p
Value: £199,998.73

North Atlantic Smaller Companies Inv Trust (NAS)
Director name: Moncreiffe,Peregrine D E M
Amount purchased: 2,500 @ 3,006.00p
Value: £75,150.00

North Atlantic Smaller Companies Inv Trust (NAS)
Director name: Moncreiffe,Peregrine D E M
Amount purchased: 2,500 @ 3,006.00p
Value: £75,150.00

North Atlantic Smaller Companies Inv Trust (NAS)
Director name: Moncreiffe,Peregrine D E M
Amount purchased: 2,500 @ 3,006.00p
Value: £75,150.00

North Atlantic Smaller Companies Inv Trust (NAS)
Director name: Moncreiffe,Peregrine D E M
Amount purchased: 2,500 @ 3,006.00p
Value: £75,150.00

North Atlantic Smaller Companies Inv Trust (NAS)
Director name: Moncreiffe,Peregrine D E M
Amount purchased: 2,500 @ 3,006.00p
Value: £75,150.00

North Atlantic Smaller Companies Inv Trust (NAS)
Director name: Moncreiffe,Peregrine D E M
Amount purchased: 2,500 @ 3,006.00p
Value: £75,150.00

Alpha Financial Markets Consulting (AFM)
Director name: Fry,Kenneth
Amount purchased: 24,990 @ 198.95p
Value: £49,717.61

Alpha Financial Markets Consulting (AFM)
Director name: Fry,Kenneth
Amount purchased: 24,990 @ 197.20p
Value: £49,280.28

North Atlantic Smaller Companies Inv Trust (NAS)
Director name: Wake,Charles
Amount purchased: 1,000 @ 3,006.00p
Value: £30,060.00

Tullow Oil (TLW)
Director name: Wilson,Jeremy
Amount purchased: 20,000 @ 141.00p
Value: £28,200.00

Avacta Group (AVCT)
Director name: Nichols,Trevor
Amount purchased: 107,455 @ 17.63p
Value: £18,944.32

Christie Group (CTG)
Director name: Muir,Victoria
Amount purchased: 7,500 @ 103.00p
Value: £7,725.00


Top Director Sells
Howden Joinery Group (HWDN)
Director name: Robson,Mark
Amount sold: 50,000 @ 612.00p
Value: £305,999.99

Avacta Group (AVCT)
Director name: Nichols,Trevor
Amount sold: 108,333 @ 17.50p
Value: £18,958.27