Director dealings: Spouse of Henry Boot CEO makes share purchase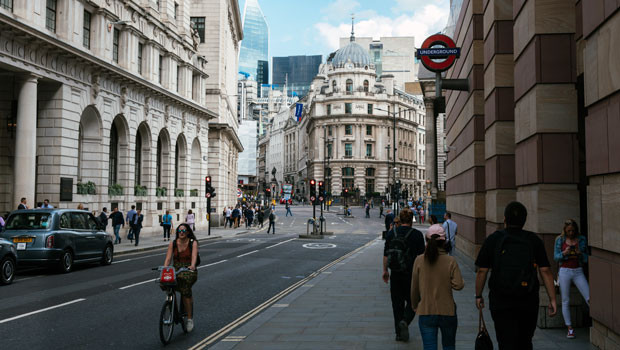 Henry Boot revealed on Friday that chief executive Timothy Roberts' spouse Sarah Roberts had acquired 42,000 ordinary shares in the London-listed construction group.
Roberts purchased the shares on Thursday at an average price of 237.90p each, for a total value of £99,919.08.
Earlier in the week, Henry Boot reported record underlying profits despite trading amid a "challenging backdrop" and experiencing a drop in its investment portfolio.
As of 1550 GMT, Henry Boot shares were up 2.58% at 239.0p.
Reporting by Iain Gilbert at Sharecast.com
Top Director Buys
Henry Boot (BOOT)
Director name: Roberts,Timothy Andrew
Amount purchased: 42,000 @ 237.90p
Value: £99,919.08

Omega Diagnostics Group (ODX)
Director name: Grewal,Jag
Amount purchased: 1,000,000 @ 3.48p
Value: £34,839.00

Omega Diagnostics Group (ODX)
Director name: Lea,Christopher Paul
Amount purchased: 1,000,000 @ 3.48p
Value: £34,839.00

Alpha Real Trust Ltd. (ARTL)
Director name: Rose,Phillip
Amount purchased: 25,000 @ 129.00p
Value: £32,250.00

Sirius Real Estate Ltd. (SRE)
Director name: Coombs,Andrew
Amount purchased: 25,000 @ 85.10p
Value: £21,275.00

Craneware (CRW)
Director name: Neilson,Keith
Amount purchased: 1,367 @ 1,455.00p
Value: £19,889.85

Staffline Group (STAF)
Director name: Quint,Daniel
Amount purchased: 50,000 @ 32.80p
Value: £16,400.00

Audioboom Group (BOOM)
Director name: Tobin,Michael
Amount purchased: 2,500 @ 395.00p
Value: £9,875.00

Ajax Resources (AJAX)
Director name: Cattaneo,Ippolito Ingo
Amount purchased: 40,000 @ 9.94p
Value: £3,976.00


Top Director Sells
Globaldata (DATA)
Director name: Danson,Michael
Amount sold: 2,788,833 @ 1,150.00p
Value: £32,071,579.50

Avation (AVAP)
Director name: Mahoney,Roderick Douglas
Amount sold: 148,667 @ 115.90p
Value: £172,305.06