Director dealings: Sirius Real Estate CEO sells shares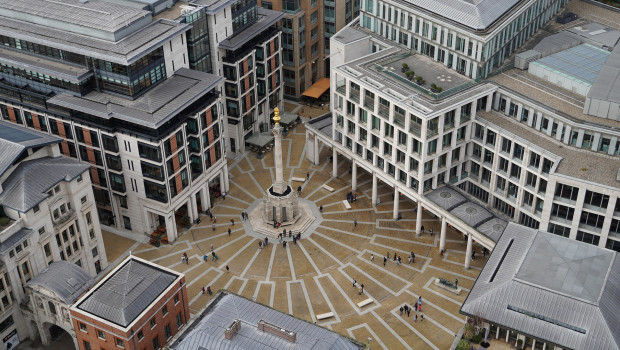 Sirius Real Estate revealed on Wednesday that chief executive Andrew Coombs had disposed of 719,166 ordinary shares in the FTSE 250-listed property company.
Coombs, who joined Sirius in 2010, sold the shares on Tuesday at an average price of 74.99p each, for a total value of £539,281.01.
Back in June, Sirius Real Estate said it was paying a final dividend as May rent collections were in line with April's 98.8% of normal working practice.
The Germany-focused business parks owner said it would pay a final dividend per share of 1.80 cents for a total 3.57 cents as full-year pre-tax profits fell to €110m from €144.7m.
As of 1630 BST, Sirius shares were up 1.76% at 75.10p.
Top Director Buys
Dairy Farm International Holdings Ltd. (singapore) (DFI)
Director name: Ho,George Joseph
Amount purchased: 54,100 @ $3.80
Value: $205,471.81

Dairy Farm International Holdings Ltd. (singapore) (DFI)
Director name: Ho,George Joseph
Amount purchased: 45,900 @ $3.78
Value: $173,295.45

Genus (GNS)
Director name: Ferguson,Iain
Amount purchased: 1,000 @ 3,941.27p
Value: £39,412.68

Bmo Private Equity Trust (BPET)
Director name: Baxter,Audrey
Amount purchased: 10,000 @ 267.00p
Value: £26,700.00

Mpac Group (MPAC)
Director name: Wilkins,Will
Amount purchased: 3,139 @ 318.00p
Value: £9,982.02

Mckay Securities (MCKS)
Director name: Austen,Jon
Amount purchased: 4,850 @ 201.95p
Value: £9,794.58

Balfour Beatty (BBY)
Director name: Quinn,Leo
Amount purchased: 65 @ 232.90p
Value: £151.38

Royal Mail (RMG)
Director name: Simpson,Stuart
Amount purchased: 43 @ 231.88p
Value: £99.71


Top Director Sells
Sirius Real Estate Ltd. (SRE)
Director name: Coombs,Andrew
Amount sold: 719,166 @ 74.99p
Value: £539,281.01

Travis Perkins (TPK)
Director name: Williams,Alan
Amount sold: 17,027 @ 1,139.71p
Value: £194,058.43

Travis Perkins (TPK)
Director name: Williams,Alan
Amount sold: 11,586 @ 1,139.71p
Value: £132,046.81

Travis Perkins (TPK)
Director name: Williams,Alan
Amount sold: 439 @ 1,143.50p
Value: £5,019.97