Director dealings: Reckitt Benckiser CEO ups stake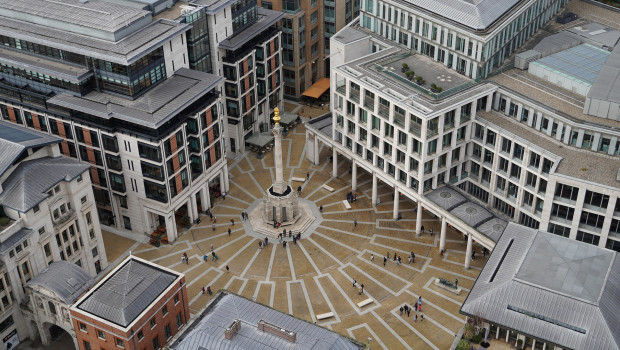 Reckitt Benckiser revealed on Wednesday that chief executive Laxman Narasimhan had acquired 7,930 ordinary shares in the FTSE 200-listed Dettol maker.
Narasimhan, who took over as CEO back in September 2019, bought the shares at an average price of 6,329.36p each, for a total value of £501,918.
Last week, analysts at Jefferies downgraded its rating on shares of Reckitt Benckiser to 'underperform' and slashed its target price on the stock from 7,100.0p to 5,845.0p.
The bank said that with a vaccine rolling out in 2021, it now expects a dual challenge in the form of weaker Hygiene from the second quarter onwards and a slow cold and flu season in Q4/Q1, as lockdowns continue.
As of 1620 GMT, Reckitt Benckiser shares were down 0.39% at 6,378.0p.
Top Director Buys
Reckitt Benckiser Group (RB.)
Director name: Narasimhan,Laxman
Amount purchased: 7,930 @ 6,329.36p
Value: £501,918.23

(SBI)
Director name: Mills,Christopher
Amount purchased: 36,776 @ 183.14p
Value: £67,350.09

Glaxosmithkline (GSK)
Director name: Barron ,Hal
Amount purchased: 2,268 @ $18.37
Value: $34,355.70

Ebiquity (EBQ)
Director name: Newman,Alan
Amount purchased: 100,000 @ 20.00p
Value: £20,000.00

Personal Group Holdings (PGH)
Director name: Mace,Sarah
Amount purchased: 9,837 @ 203.20p
Value: £19,988.78

Power Metal Resources (POW)
Director name: Johnson,Paul
Amount purchased: 1,000,000 @ 1.78p
Value: £17,800.00

Worldwide Healthcare Trust (WWH)
Director name: Rawal,Bandhana
Amount purchased: 500 @ 3,538.18p
Value: £17,690.92

Riverstone Credit Opportunities Income (RCOI)
Director name: Jeffery,Reuben
Amount purchased: 25,000 @ $0.67
Value: $16,750.00

Scancell Holdings (SCLP)
Director name: Holloway,Cliff
Amount purchased: 100,000 @ 11.47p
Value: £11,470.00

Euromoney Institutional Investor (ERM)
Director name: Joss,Imogen
Amount purchased: 1,001 @ 998.54p
Value: £9,995.41

Octopus Titan Vct (OTV2)
Director name: Leader,Tom
Amount purchased: 5,569 @ 96.50p
Value: £5,374.08

Jpmorgan Japan Smaller Companies Trust (JPS)
Director name: Henderson,Alexa
Amount purchased: 52 @ 533.92p
Value: £277.64


Top Director Sells
Ten Entertainment Group (TEG)
Director name: Mills,Christopher H B
Amount sold: 710,000 @ 206.00p
Value: £1,462,599.96

Ig Design Group (IGR)
Director name: Charlton,John S.
Amount sold: 200,000 @ 580.00p
Value: £1,160,000.04

Ig Design Group (IGR)
Director name: Burn ,Lance
Amount sold: 188,523 @ 580.00p
Value: £1,093,433.44

Tbc Bank Group (TBCG)
Director name: Butskhrikidze,Vakhtang
Amount sold: 23,500 @ 1,340.00p
Value: £314,899.99

Halma (HLMA)
Director name: Ronchetti,Marc
Amount sold: 8,887 @ 2,381.00p
Value: £211,599.47

Grainger (GRI)
Director name: Gordon,Helen
Amount sold: 65,816 @ 306.40p
Value: £201,660.22

Barratt Developments (BDEV)
Director name: Thomas,David
Amount sold: 25,184 @ 648.78p
Value: £163,388.76

Barratt Developments (BDEV)
Director name: Thomas,David
Amount sold: 20,613 @ 648.78p
Value: £133,733.02

Barratt Developments (BDEV)
Director name: Boyes,Steven J
Amount sold: 19,931 @ 648.78p
Value: £129,308.34

Barratt Developments (BDEV)
Director name: Boyes,Steven J
Amount sold: 16,313 @ 648.78p
Value: £105,835.48

Grainger (GRI)
Director name: Simms,Vanessa
Amount sold: 34,012 @ 306.40p
Value: £104,212.76

Ig Design Group (IGR)
Director name: Bond ,Elaine
Amount sold: 15,000 @ 572.00p
Value: £85,800.00

Associated British Foods (ABF)
Director name: Weston,George G
Amount sold: 3,950 @ 2,007.10p
Value: £79,280.45

Barratt Developments (BDEV)
Director name: White ,Jessica
Amount sold: 11,497 @ 648.78p
Value: £74,590.24

Barratt Developments (BDEV)
Director name: White ,Jessica
Amount sold: 360 @ 648.78p
Value: £2,335.61