Director dealings: Polar Capital Holdings director collects nearly £2m from share sale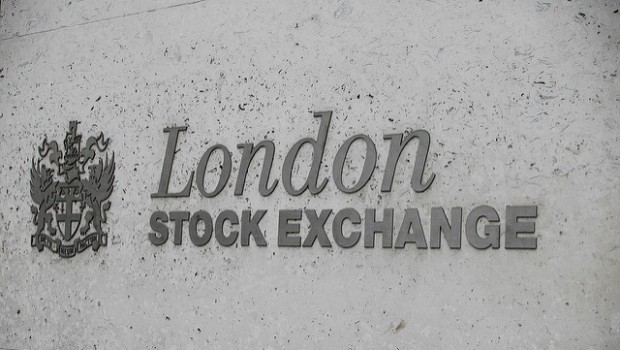 Brian Ashford-Russell, a non-executive director of investment management firm Polar Capital Holdings, let go of 375,000 ordinary shares in the firm on Thursday, picking up nearly £2m in the process.
Ashford-Russell, a member of Polar's board since July 2017, sold the shares at a price of 518p each for a total of £1,942,499.94.
Polar Capital reported an increase of more than £1bn to its assets under management earlier in January, due in part to market movement and its improved performance after it chose to close several underperforming funds.
The company had £11.7bn of assets under management as of 31 December 2017 and reported a pre-tax profit of £11.8m on its interim report card.
As of 1700 GMT, shares had inched forward 1.97% to 518.00p.
Top Director Buys
Byotrol (BYOT)
Director name: Traynor ,David
Amount purchased: 4,840,628 @ 3.10p
Value: 149,996.54£

Xlmedia (XLM)
Director name: Weihs,Ory
Amount purchased: 31,580 @ 188.00p
Value: 59,370.40£

Rdi Reit (RDI)
Director name: Watters,Michael J
Amount purchased: 67,000 @ 35.94p
Value: 24,079.80£

Rdi Reit (RDI)
Director name: Grant ,Donald
Amount purchased: 25,000 @ 35.95p
Value: 8,987.50£

Ura Holdings (URA)
Director name: Sturgess,Melissa
Amount purchased: 1,000,000 @ 0.55p
Value: 5,450.00£

Afritin Mining Limited Npv (ATM)
Director name: Viljoen,Anthony
Amount purchased: 207,290 @ 2.40p
Value: 4,974.96£

Concha (CHA)
Director name: Akers,Christopher (Chris) Robin
Amount purchased: 2,500,000 @ 0.19p
Value: 4,750.00£

Personal Assets Trust (PNL)
Director name: Angus,Robin John
Amount purchased: 6 @ 40,917.00p
Value: 2,455.02£

Personal Assets Trust (PNL)
Director name: Angus,Robin John
Amount purchased: 4 @ 40,917.00p
Value: 1,636.68£

Personal Assets Trust (PNL)
Director name: Rushbrook ,Frank
Amount purchased: 2 @ 40,917.00p
Value: 818.34£

Personal Assets Trust (PNL)
Director name: Rushbrook ,Frank
Amount purchased: 2 @ 40,917.00p
Value: 818.34£

Johnson Matthey (JMAT)
Director name: Walker,John
Amount purchased: 12 @ 3,273.00p
Value: 392.76£

Johnson Matthey (JMAT)
Director name: Kelleher,Annette
Amount purchased: 12 @ 3,273.00p
Value: 392.76£

Johnson Matthey (JMAT)
Director name: MacLeod,Robert
Amount purchased: 12 @ 3,273.00p
Value: 392.76£

Johnson Matthey (JMAT)
Director name: Manz,Anna
Amount purchased: 9 @ 3,273.00p
Value: 294.57£

Saga (SAGA)
Director name: Batchelor,Lance
Amount purchased: 121 @ 124.30p
Value: 150.40£

Kier Group (KIE)
Director name: Dew ,Bev
Amount purchased: 14 @ 1,073.00p
Value: 150.22£

Kier Group (KIE)
Director name: Turner,Nigel
Amount purchased: 14 @ 1,073.00p
Value: 150.22£

Kier Group (KIE)
Director name: Raven ,Hugh
Amount purchased: 14 @ 1,073.00p
Value: 150.22£

Kier Group (KIE)
Director name: Veritiero,Claudio
Amount purchased: 14 @ 1,073.00p
Value: 150.22£

Kier Group (KIE)
Director name: Brook,Nigel
Amount purchased: 14 @ 1,073.00p
Value: 150.22£

Vectura Group (VEC)
Director name: Derodra,Andrew
Amount purchased: 127 @ 117.70p
Value: 149.48£

Kier Group (KIE)
Director name: Mursell,Haydn
Amount purchased: 12 @ 1,073.00p
Value: 128.76£


Top Director Sells
Polar Capital Holdings (POLR)
Director name: Ashford-Russell,Brian J D
Amount sold: 375,000 @ 518.00p
Value: 1,942,499.94£

Polar Capital Holdings (POLR)
Director name: Woolley,Tim
Amount sold: 163,720 @ 518.00p
Value: 848,069.57£

Cropper (james) (CRPR)
Director name: Wild,Phil
Amount sold: 1,000 @ 1,735.00p
Value: 17,350.00£

Cropper (james) (CRPR)
Director name: Watson,Dave
Amount sold: 626 @ 1,726.00p
Value: 10,804.76£