Director dealings: Outgoing Serco CEO lowers stake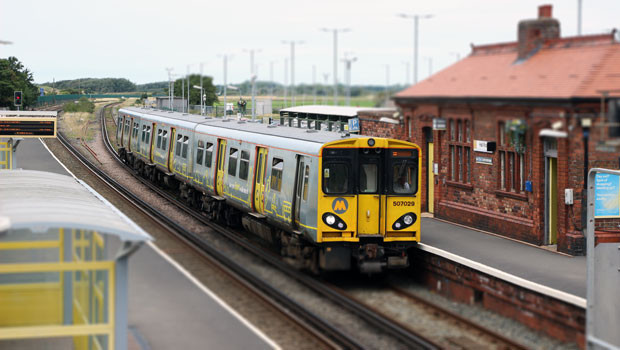 Serco revealed on Monday that outgoing chief executive Rupert Soames had disposed of 1.88m ordinary shares in the FTSE 250-listed contractor.
Soames, who will retire from the group in September 2023, sold the shares on Thursday at an average price of 169.64p each, for a total value of £3.19m.
The sale comes shortly after Soames disposed of another 1.88m on 9 November.
As of 1615 GMT, Serco shares were down 0.35% at 169.90p.
Reporting by Iain Gilbert at Sharecast.com
Top Director Buys
Centralnic Group (CNIC)
Director name: Royde ,Max
Amount purchased: 483,000 @ 126.22p
Value: £609,642.60

Centralnic Group (CNIC)
Director name: Royde ,Max
Amount purchased: 402,734 @ 116.50p
Value: £469,185.09

Centralnic Group (CNIC)
Director name: Royde ,Max
Amount purchased: 350,000 @ 130.00p
Value: £454,999.98

Centralnic Group (CNIC)
Director name: Royde ,Max
Amount purchased: 152,568 @ 128.40p
Value: £195,894.26

Centralnic Group (CNIC)
Director name: Royde ,Max
Amount purchased: 141,775 @ 117.30p
Value: £166,304.91

Alien Metals Limited Npv (di) (UFO)
Director name: McIllree ,Roderick
Amount purchased: 51,333,332 @ 0.30p
Value: £154,000.00

Hiscox Limited (di) (HSX)
Director name: Hussain,Hamayou Akbar
Amount purchased: 10,000 @ 1,004.00p
Value: £100,400.00

Londonmetric Property (LMP)
Director name: Elliott,Alistair
Amount purchased: 10,000 @ 181.00p
Value: £18,100.00

Macfarlane Group (MACF)
Director name: Whyte,Laura
Amount purchased: 9,200 @ 106.00p
Value: £9,752.00

Asia Dragon Trust (DGN)
Director name: Noble,Susan Sternglass
Amount purchased: 2,500 @ 389.30p
Value: £9,732.38

Londonmetric Property (LMP)
Director name: Avery,Suzanne
Amount purchased: 4,300 @ 181.00p
Value: £7,783.00

Alien Metals Limited Npv (di) (UFO)
Director name: Smith,Daniel
Amount purchased: 2,500,000 @ 0.30p
Value: £7,500.00

Alien Metals Limited Npv (di) (UFO)
Director name: Culbert,Mark
Amount purchased: 1,666,666 @ 0.30p
Value: £5,000.00

Trakm8 Holdings (TRAK)
Director name: Watkins,John Ferris
Amount purchased: 831 @ 14.90p
Value: £123.82


Top Director Sells
Serco Group (SRP)
Director name: Soames,Rupert
Amount sold: 1,885,000 @ 169.64p
Value: £3,197,736.56

Reach (RCH)
Director name: Fuller,Simon
Amount sold: 47,185 @ 117.50p
Value: £55,442.37

Trakm8 Holdings (TRAK)
Director name: Watkins,John Ferris
Amount sold: 831 @ 14.10p
Value: £117.17