Director dealings: Next Fifteen executive lowers stake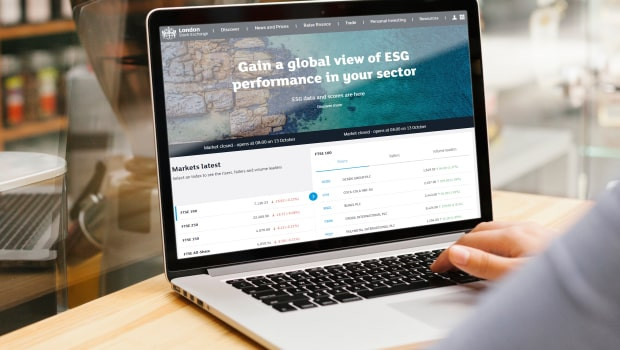 Next Fifteen Communications revealed on Friday that director Tim Dyson had disposed of 77,997 ordinary shares in the AIM-listed media firm.
Dyson, who joined the group in 1984, sold the shares on Thursday at an average price of 1,135.0p each, for a total value of £885,265.98.
Following the transaction, Dyson holds an interest in a total of 5.0m ordinary NFC shares, representing approximately 5.39% of the company's issued share capital.
As of 1620 BST, Next Fifteen shares were down 0.43% at 1,170.0p.
Top Director Buys
Big Technologies (BIG)
Director name: Morris,Daren John
Amount purchased: 101,755 @ 296.00p
Value: £301,194.80

Ferguson (FERG)
Director name: May,Brian
Amount purchased: 750 @ 10,380.00p
Value: £77,850.00

Ferguson (FERG)
Director name: Wood ,Suzanne
Amount purchased: 500 @ $141.19
Value: $58,211.84

Glaxosmithkline (GSK)
Director name: Barron ,Hal
Amount purchased: 1,275 @ $38.71
Value: $40,692.68

Johnson Service Group (JSG)
Director name: Lennox,Jock Fyfe
Amount purchased: 25,000 @ 130.20p
Value: £32,550.00

Johnson Service Group (JSG)
Director name: Egan,Peter
Amount purchased: 25,000 @ 130.00p
Value: £32,500.00

Big Technologies (BIG)
Director name: Morris,Daren John
Amount purchased: 7,000 @ 300.00p
Value: £21,000.00

Van Elle Holdings (VANL)
Director name: Nelson,Frank
Amount purchased: 40,000 @ 47.50p
Value: £19,000.00

Epe Special Opportunities Limited (di) (ESO)
Director name: Gray ,Michael
Amount purchased: 2,378 @ 347.00p
Value: £8,251.66

Oracle Power (ORCP)
Director name: Memon,Naheed
Amount purchased: 281,299 @ 0.43p
Value: £1,209.59

888 Holdings (888)
Director name: Summerfield,Mark
Amount purchased: 265 @ 396.54p
Value: £1,050.83

Oracle Power (ORCP)
Director name: Hutchins ,David (Sam)
Amount purchased: 35,633 @ 0.43p
Value: £153.22

Travis Perkins (TPK)
Director name: Roberts,Nick
Amount purchased: 10 @ 1,522.90p
Value: £152.29

Oracle Power (ORCP)
Director name: Steed,Mark
Amount purchased: 32,068 @ 0.43p
Value: £137.89

Oracle Power (ORCP)
Director name: Migge,Andreas
Amount purchased: 18,360 @ 0.43p
Value: £78.95


Top Director Sells
Next Fifteen Communications (NFC)
Director name: Dyson,Tim
Amount sold: 77,997 @ 1,135.00p
Value: £885,265.98

Halma (HLMA)
Director name: Ward,Jennifer
Amount sold: 37,500 @ 2,318.93p
Value: £869,599.06

Sportech (SPO)
Director name: Lindley,Andrew
Amount sold: 262,445 @ 40.00p
Value: £104,978.00

Sportech (SPO)
Director name: Rowlands,Nicola
Amount sold: 20,152 @ 40.00p
Value: £8,060.80