Director dealings: Londonmetric Property chairman lowers stake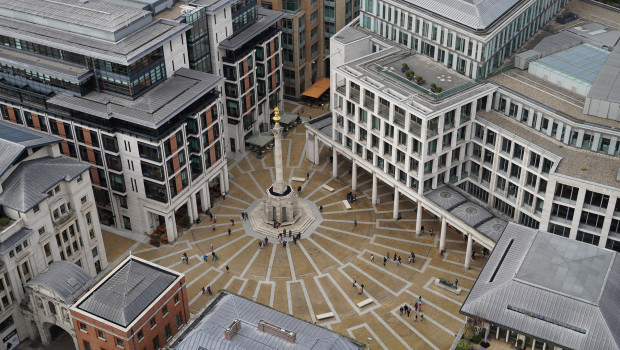 Londonmetric Property revealed on Wednesday that chairman Patrick Vaughan had disposed of 400,000 ordinary shares in the FTSE 250-listed property investor.
Vaughan, who took over as chairman following London & Stamford's merger with Metric in January 2013, sold the shares on Tuesday at an average price of 271.0p each, for a total value of £1.08m.
Last week, LondonMetric said it would raise £175.0m to fund acquisitions and developments as the property company reported strong first-half results.
LMP said it would place shares worth about £175m with investors, including a retail offer. The shares will represent 7.4% of issued share capital. It will use the money to fund existing deals with a total value of £282.0m for mainly logistics assets amid a shift in retail sales to online.
As of 1640 GMT, LMP shares were up 0.63% at 274.0p.
Top Director Buys
Aston Martin Lagonda Global Holdings (AML)
Director name: Stevens ,Anne
Amount purchased: 7,000 @ 1,581.00p
Value: £110,670.00

General Electric Co (cdi) (GEC)
Director name: Seidman ,Leslie F.
Amount purchased: 1,000 @ $100.59
Value: $100,590.00

Enquest (ENQ)
Director name: Bseisu,Amjad
Amount purchased: 434,145 @ 18.70p
Value: £81,185.12

Carclo (CAR)
Director name: Sanders ,Nick
Amount purchased: 127,219 @ 38.95p
Value: £49,551.80

W.a.g Payment Solutions (WPS)
Director name: Manduca,Paul
Amount purchased: 25,000 @ 120.10p
Value: £30,025.00

Kainos Group (KNOS)
Director name: Mooney,Brendan
Amount purchased: 46 @ 1,884.00p
Value: £866.64


Top Director Sells
Londonmetric Property (LMP)
Director name: Vaughan,Patrick
Amount sold: 400,000 @ 271.00p
Value: £1,084,000.02

Water Intelligence (WATR)
Director name: DeSouza,Patrick
Amount sold: 50,000 @ 1,180.00p
Value: £590,000.01

Dunedin Enterprise Investment Trust (DNE)
Director name: Lane,Angela
Amount sold: 11,445 @ 523.84p
Value: £59,953.21

Dunedin Enterprise Investment Trust (DNE)
Director name: Lane,Angela
Amount sold: 1,014 @ 523.84p
Value: £5,311.71