Director dealings: JTC chief executive makes £0.2m investment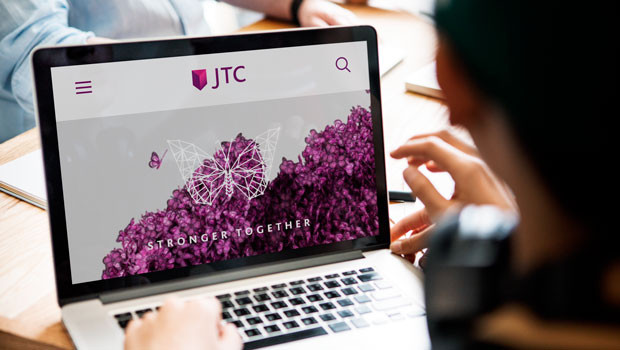 Fund manager JTC was at the top of the list of director buys on Monday afternoon, after its chief executive officer spent almost £0.2m on shares.
The FTSE 250 company said Nigel Le Quesne purchased 30,062 of its shares at a price of 661.96p each, spending a total of £198,998.57.
Following the purchase, it said Le Quesne has increased his shareholding to 10,691,983 of its shares, representing 7.25% of its issued capital.
Elsewhere, Quilter disclosed a purchase made by the future chair of its board of directors valued at almost £0.1m.
The FTSE 250 company said Glyn Barker purchased 88,858 of its shares for 111.7p apiece on Friday, valuing the transaction at £99,254,38.
Barker is set to become Quilter's chair from 7 September, subject to regulatory approval.
Reporting by Josh White at Sharecast.com.
Top Director Buys
Jtc (JTC)
Director name: Quesne,Nigel Le
Amount purchased: 30,062 @ 661.96p
Value: £198,998.57

Intermediate Capital Group (ICP)
Director name: Nelligan,Michael (Rusty)
Amount purchased: 10,000 @ 1,464.50p
Value: £146,450.00

Quilter (QLT)
Director name: Barker,Glyn
Amount purchased: 88,858 @ 111.70p
Value: £99,254.38

First Tin (1SN)
Director name: Buenger,Thomas
Amount purchased: 500,000 @ 0.22
Value: 99,099.10

Learning Technologies Group (LTG)
Director name: Croft,Kath Kearney
Amount purchased: 73,850 @ 121.87p
Value: £89,999.37

Gensource Potash Corporation Npv (di) (GSP)
Director name: Dyer,Stephen Gerald
Amount purchased: 375,000 @ $0.27
Value: $83,491.39

Dunelm Group (DNLM)
Director name: Taaveniku,Arja
Amount purchased: 6,000 @ 807.30p
Value: £48,438.00

Alphawave Ip Group (AWE)
Director name: Sutardja,Sehat
Amount purchased: 15,673 @ 159.03p
Value: £24,924.77

Brooks Macdonald Group (BRK)
Director name: Kershaw,Dagmar Kent
Amount purchased: 840 @ 2,360.00p
Value: £19,824.00

Victoria (VCP)
Director name: Hamers,Philippe
Amount purchased: 3,861 @ 468.00p
Value: £18,069.48

Quarto Group Inc. (QRT)
Director name: Lau,Chuk Kin
Amount purchased: 8,000 @ 170.00p
Value: £13,600.00

Learning Technologies Group (LTG)
Director name: Croft,Kath Kearney
Amount purchased: 8,354 @ 119.70p
Value: £9,999.74

Audioboom Group (BOOM)
Director name: Tobin,Michael
Amount purchased: 851 @ 1,150.00p
Value: £9,786.50

Rambler Metals & Mining (RMM)
Director name: Bradbury ,Toby
Amount purchased: 25,000 @ 25.00p
Value: £6,250.00

Victoria (VCP)
Director name: Hamers,Philippe
Amount purchased: 203 @ 466.00p
Value: £945.98

Allianz Technology Trust (ATT)
Director name: Patel,Neeta
Amount purchased: 220 @ 224.60p
Value: £494.12

Bp (BP.)
Director name: Auchincloss,Murray
Amount purchased: 82 @ 448.30p
Value: £367.61

Bp (BP.)
Director name: Looney,Bernard
Amount purchased: 70 @ 448.30p
Value: £313.81

Oxford Instruments (OXIG)
Director name: Hill,Gavin
Amount purchased: 7 @ 2,253.82p
Value: £157.77

Oxford Instruments (OXIG)
Director name: Barkshire,Ian
Amount purchased: 7 @ 2,253.82p
Value: £157.77

Meggitt (MGGT)
Director name: Wood,Tony
Amount purchased: 20 @ 772.80p
Value: £154.56

Mondi (MNDI)
Director name: King,Andrew
Amount purchased: 10 @ 1,542.24p
Value: £154.22

Mondi (MNDI)
Director name: Powell,Mike
Amount purchased: 10 @ 1,542.24p
Value: £154.22

Barr (a.g.) (BAG)
Director name: White,Roger Alexander
Amount purchased: 29 @ 528.00p
Value: £153.12

Barr (a.g.) (BAG)
Director name: Lorimer,Stuart
Amount purchased: 29 @ 528.00p
Value: £153.12

Firstgroup (FGP)
Director name: Mangold,Ryan
Amount purchased: 112 @ 134.65p
Value: £150.81

Xp Factory (XPF)
Director name: Bird,Graham
Amount purchased: 585 @ 25.66p
Value: £150.08

Xp Factory (XPF)
Director name: Harpham,Richard
Amount purchased: 585 @ 25.66p
Value: £150.08

Qinetiq Group (QQ.)
Director name: Wadey ,Steve
Amount purchased: 41 @ 362.00p
Value: £148.42


Top Director Sells
Rs Group (RS1)
Director name: Ruth,Lindsley
Amount sold: 14,988 @ 892.16p
Value: £133,716.62

Rs Group (RS1)
Director name: Egan ,David
Amount sold: 9,862 @ 892.16p
Value: £87,984.61

Bluefield Solar Income Fund Limited (BSIF)
Director name: Scott,John
Amount sold: 30,876 @ 130.00p
Value: £40,138.80

Investec (INVP)
Director name: Wainwright,Richard John
Amount sold: 4,000 @ R92.00
Value: R16,419.85