Director dealings: JTC CFO lowers stake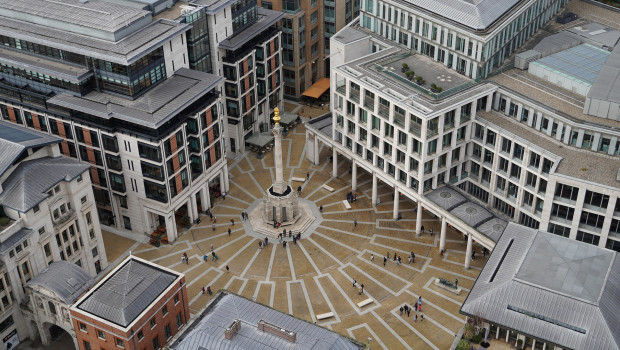 JTC revealed on Thursday that chief financial officer Martin Fotheringham had acquired 723,869 ordinary shares in the FTSE 250-listed fund manager.
Fotheringham, who joined JTC in 2015, purchased the shares on Wednesday at an average price of 620.0p each, for a total value of £4.48m.
Back in April, JTC raised £65.9m to reduce debt and leave it with room to fund more than 25 potential acquisitions.
JTC placed 10.6m shares with investors at a price of 620p a share - a 1.7% discount to the closing price on 29 April.
As of 1625 BST, JTC shares were up 1.43% at 639.0p.
Top Director Buys
Standard Life Uk Smaller Companies Trust (SLS)
Director name: Henderson,Alexa
Amount purchased: 1,449 @ 686.63p
Value: £9,949.21

Marshalls (MSLH)
Director name: Darzins,Avis
Amount purchased: 1,425 @ 694.00p
Value: £9,889.50

Diageo (DGE)
Director name: Ferrán,Javier
Amount purchased: 239 @ 3,455.00p
Value: £8,257.45

Judges Scientific (JDG)
Director name: Ormsby,Bradley Leonard
Amount purchased: 6 @ 6,200.00p
Value: £372.00

Cmc Markets (CMCX)
Director name: Fineberg,David
Amount purchased: 58 @ 509.00p
Value: £295.22

Cmc Markets (CMCX)
Director name: Marshall,Euan
Amount purchased: 58 @ 509.00p
Value: £295.22

Judges Scientific (JDG)
Director name: Cicurel,David
Amount purchased: 4 @ 6,200.00p
Value: £248.00

Judges Scientific (JDG)
Director name: Lavelle,Mark
Amount purchased: 4 @ 6,200.00p
Value: £248.00

Prudential (PRU)
Director name: FitzPatrick,Mark
Amount purchased: 14 @ 1,479.00p
Value: £207.06

Prudential (PRU)
Director name: Wells,Mike
Amount purchased: 12 @ 1,479.00p
Value: £177.48

Mj Hudson Group Npv (MJH)
Director name: Connell,Peter
Amount purchased: 300 @ 50.00p
Value: £150.00

Qinetiq Group (QQ.)
Director name: Smith,David
Amount purchased: 43 @ 348.00p
Value: £149.64

Qinetiq Group (QQ.)
Director name: Wadey ,Steve
Amount purchased: 43 @ 348.00p
Value: £149.64

Jpmorgan Claverhouse Inv Trust (JCH)
Director name: Sutch,Andrew L
Amount purchased: 45 @ 7.55p
Value: £3.40

Jpmorgan Claverhouse Inv Trust (JCH)
Director name: Sutch,Andrew L
Amount purchased: 32 @ 7.55p
Value: £2.42


Top Director Sells
Jtc (JTC)
Director name: Fotheringham,Martin
Amount sold: 723,869 @ 620.00p
Value: £4,487,987.66

Hongkong Land Holding Ltd. (sing.reg) (HKLD)
Director name: Dixon,Simon
Amount sold: 251,500 @ $4.94
Value: $1,242,410.01

Hongkong Land Holding Ltd. (sing.reg) (HKLD)
Director name: Dixon,Simon
Amount sold: 48,500 @ $4.91
Value: $238,134.99