Director dealings: Investec CEO cashes in £1.14m after recent share growth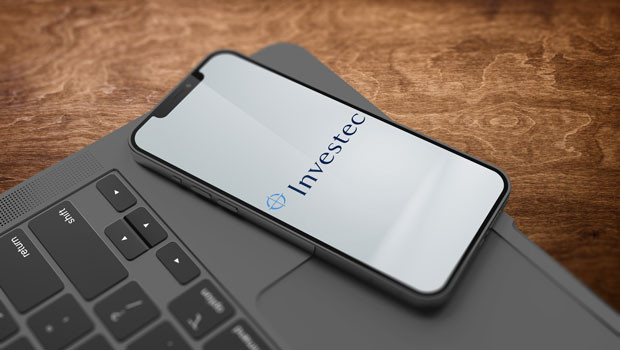 Investec's chief executive enjoyed a £1.14m payday, it emerged on Wednesday, after selling almost a quarter-million shares on the open market.
The Anglo-South African wealth manager and financial services provider said Fani Titi sold 248,915 shares on the London Stock Exchange on Monday.
Titi sold each share for 456p, netting him a total of £1,135,052.39.
Investec shares have progressively risen since it announced an executive reshuffle on 27 July, with Barbara-Ann King set to replace Ciaran Welan as the CEO of Investec Wealth and Investment UK.
Lesley-Anne Gatter, meanwhile, was set to replace Marc Kahn as global head of people and organisation.
Investec's shares have risen from 425.9p on 26 July, to close at 462.1p after a gain of 1.99% in Wednesday trading.
Reporting by Josh White at Sharecast.com.
Top Director Buys
Custodian Reit (CREI)
Director name: Cooper,Malcolm
Amount purchased: 45,000 @ 10,880.00p
Value: £4,896,000.14

Playtech (PTEC)
Director name: Krumins,John
Amount purchased: 8,000 @ 467.00p
Value: £37,360.00

Best Of The Best (BOTB)
Director name: Hughes,Ben
Amount purchased: 5,180 @ 459.99p
Value: £23,827.48

De La Rue (DLAR)
Director name: Vacher,Clive
Amount purchased: 22,562 @ 89.45p
Value: £20,181.71

De La Rue (DLAR)
Director name: Vacher,Clive
Amount purchased: 22,562 @ 89.45p
Value: £20,181.71

Staffline Group (STAF)
Director name: Ellis,Albert
Amount purchased: 50,000 @ 40.00p
Value: £20,000.00

Pearson (PSON)
Director name: Johnson,Sally
Amount purchased: 2,658 @ 677.00p
Value: £17,994.66

Hamak Gold Limited Npv (di) (HAMA)
Director name: Smithson,Nicholas Karl
Amount purchased: 119,094 @ 8.40p
Value: £10,003.90

Hamak Gold Limited Npv (di) (HAMA)
Director name: Lampshire,Martin
Amount purchased: 122,000 @ 8.18p
Value: £9,979.60

Diageo (DGE)
Director name: Ferrán,Javier
Amount purchased: 216 @ 3,825.00p
Value: £8,262.00

Worsley Investors Limited Npv (WINV)
Director name: Scott,William
Amount purchased: 23,549 @ 27.00p
Value: £6,358.23

Rolls-royce Holdings (RR.)
Director name: Mars,Wendy
Amount purchased: 2,156 @ 84.43p
Value: £1,820.31

Rolls-royce Holdings (RR.)
Director name: Yang,Lee Hsien
Amount purchased: 1,161 @ 84.43p
Value: £980.23

Worsley Investors Limited Npv (WINV)
Director name: Scott,William
Amount purchased: 2,581 @ 27.00p
Value: £696.87

Allianz Technology Trust (ATT)
Director name: Patel,Neeta
Amount purchased: 204 @ 242.06p
Value: £493.80

Mondi (MNDI)
Director name: Powell,Mike
Amount purchased: 20 @ 1,479.71p
Value: £295.94

Mondi (MNDI)
Director name: King,Andrew
Amount purchased: 20 @ 1,479.71p
Value: £295.94

Prudential (PRU)
Director name: FitzPatrick,Mark
Amount purchased: 20 @ 981.39p
Value: £196.28

Imi (IMI)
Director name: Twite,Roy
Amount purchased: 12 @ 1,287.47p
Value: £154.50

Cls Holdings (CLI)
Director name: Widlund,Fredrik
Amount purchased: 75 @ 201.50p
Value: £151.13

Cls Holdings (CLI)
Director name: Kirkman ,Andrew
Amount purchased: 75 @ 201.50p
Value: £151.13

Qinetiq Group (QQ.)
Director name: Wadey ,Steve
Amount purchased: 39 @ 386.60p
Value: £150.77

National Grid (NG.)
Director name: Pettigrew,John
Amount purchased: 13 @ 1,137.59p
Value: £147.89

National Grid (NG.)
Director name: Agg,Andrew
Amount purchased: 13 @ 1,137.59p
Value: £147.89

Imi (IMI)
Director name: Shook ,Daniel
Amount purchased: 10 @ 1,287.47p
Value: £128.75


Top Director Sells
Investec (INVP)
Director name: Titi,Fani
Amount sold: 248,915 @ 456.00p
Value: £1,135,052.39

Natwest Group Plc Ord 100p (NWG)
Director name: Rose,Alison
Amount sold: 54,145 @ 253.50p
Value: £137,257.58

Natwest Group Plc Ord 100p (NWG)
Director name: Murray,Katie
Amount sold: 36,917 @ 253.50p
Value: £93,584.60

De La Rue (DLAR)
Director name: Vacher,Clive
Amount sold: 45,124 @ 89.40p
Value: £40,340.86

Red Rock Resources (RRR)
Director name: McMillan Bell,Andrew Ronald
Amount sold: 2,000,000 @ 0.47p
Value: £9,400.00

Red Rock Resources (RRR)
Director name: McMillan Bell,Andrew Ronald
Amount sold: 1,580,000 @ 0.48p
Value: £7,512.90