Director dealings: Incoming Dunelm CEO picks up almost £250,000 in shares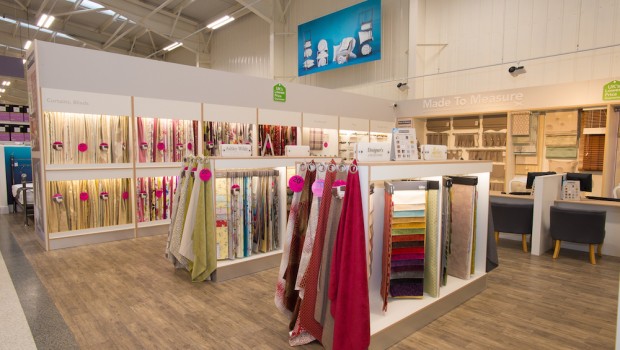 Nick Wilkinson, who was confirmed as chief executive of British homewares retailer Dunelm last week, picked up 38,855 ordinary shares in the group on Tuesday in a display of his commitment to the company.
Wilkinson, the former boss of Evans Cycles and home improvement business Maxeda DIY, purchased the shares at a cost of 640.20p each – for a total transaction amount of £248,749.71.
"We are confident that Nick's proven business leadership and track record will help us to deliver our ambitious plans for growth in market share and creation of substantial value for shareholders," chairman Andy Harrison said of Wilkinson, who was taking over from previous boss John Browett after the board felt "the fit between his leadership and Dunelm culture was uneasy."
Dunelm saw total revenues rise 13.6% to £297.5m in its second trading quarter, with like-for-like revenues moving ahead 3.4%.
As of 1500 GMT, shares had lost 0.91% to 624.75p.
Top Director Buys
Dunelm Group (DNLM)
Director name: Wilkinson,Nick
Amount purchased: 38,855 @ 640.20p
Value: £248,749.71

Taptica International (di) (TAP)
Director name: Tal,Hagai
Amount purchased: 36,000 @ 398.30p
Value: £143,388.00

Horizon Discovery Group (HZD)
Director name: Galbraith,Susan
Amount purchased: 70,000 @ 179.40p
Value: £125,580.00

Aib Group (AIBG)
Director name: Woods,Catherine
Amount purchased: 24,000 @ € 4.93
Value: € 118,372.80

Diploma (DPLM)
Director name: Thompson,Bruce
Amount purchased: 6,900 @ 1,090.00p
Value: £75,210.00

Xlmedia (XLM)
Director name: Weihs,Ory
Amount purchased: 23,250 @ 171.50p
Value: £39,873.75

Adept Telecom (ADT)
Director name: Kingsman ,Christopher
Amount purchased: 5,000 @ 285.00p
Value: £14,250.00

China New Energy Limited (CNEL)
Director name: Brooks,Nicholas
Amount purchased: 300,000 @ 1.57p
Value: £4,710.00

Personal Assets Trust (PNL)
Director name: Rushbrook ,Frank
Amount purchased: 4 @ 40,252.00p
Value: £1,610.08

Personal Assets Trust (PNL)
Director name: Rushbrook ,Frank
Amount purchased: 4 @ 40,249.00p
Value: £1,609.96


Top Director Sells
Diploma (DPLM)
Director name: Thompson,Bruce
Amount sold: 6,900 @ 1,090.00p
Value: £75,210.00