Director dealings: Hilton Food chairman offloads shares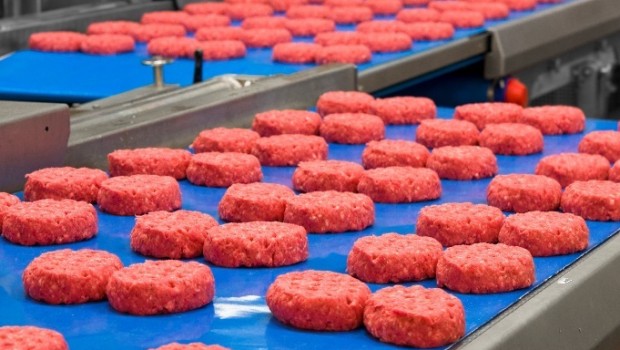 Hilton Food Group chairman Robert Watson sold 65,242 ordinary shares in the FTSE 250-listed food packing business on Thursday.
Watson, who exercised options over the shares as part of Hilton's long-term investment plan earlier in the day, disposed of the shares at an average price of 1,024p each, for a total value of £668,078.
Hilton Food posted a jump in full-year profit and revenue back in March as volumes were boosted by the integration of Seachill and the new shellfish business.
In the year to 30 December 2018, adjusted pre-tax profit rose 22.2% to £45.7m on revenue of £1.65bn, up 21.5%. Meanwhile, volume was up 13.5% to 344,784 tonnes, driven by a full year's contribution from chilled fish supplier Seachill, which it bought back in 2017, and its Australian operations.
As of 1620 BST, Hilton shares had slipped 2.54% to 998p.
Top Director Buys
AA (AA.)
Director name: Mr Simon Breakwell
Amount purchased: 96,444 @ 73.95p
Value: £71,320
Hammerson (HMSO)
Director name: Mr Andrew Formica
Amount purchased: 22,000 @ 289.60p
Value: £63,712
Polar Capital Holdings (POLR)
Director name: Mr Quintin Price
Amount purchased: 10,000 @ 600.00p
Value: £60,000
Barclays (BARC)
Director name: Mr Crawford S Gillies
Amount purchased: 30,000 @ 158.04p
Value: £47,412
Genel Energy (GENL)
Director name: Mr Bill Higgs
Amount purchased: 19,424 @ 211.07p
Value: £40,998
Genel Energy (GENL)
Director name: Mr Bill Higgs
Amount purchased: 16,048 @ 211.78p
Value: £33,986
Yourgene Health (YGEN)
Director name: Mr Hayden Jeffreys
Amount purchased: 222,348 @ 11.20p
Value: £24,903
Downing Strategic Micro-Cap Investment Trust Red (DSM)
Director name: Mr Andrew Griffiths
Amount purchased: 20,484 @ 72.80p
Value: £14,912
Downing Strategic Micro-Cap Investment Trust Red (DSM)
Director name: Mr Andrew Griffiths
Amount purchased: 20,484 @ 72.80p
Value: £14,912
Yourgene Health (YGEN)
Director name: Mr Barry Kenneth Hextall
Amount purchased: 89,551 @ 11.20p
Value: £10,030
Top Director Sells
Hilton Food Group (HFG)
Director name: Mr Robert Watson
Amount sold: 65,242 @ 1,024.00p
Value: £668,078
Pearson (PSON)
Director name: Mr John Fallon
Amount sold: 62,536 @ 813.70p
Value: £508,855
Pearson (PSON)
Director name: Mr Coram Williams
Amount sold: 22,367 @ 813.70p
Value: £182,000