Director dealings: GSK execs sell shares for tax bills, Airtel director makes £50k purchase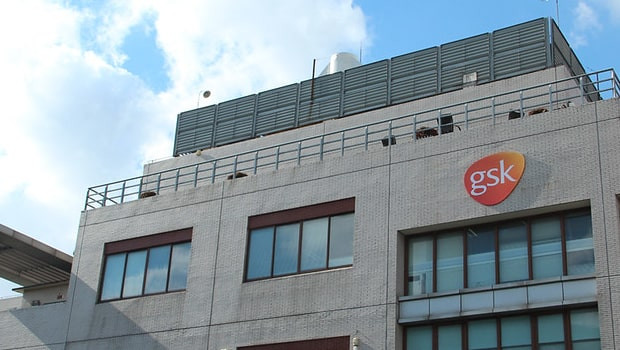 GlaxoSmithKline disclosed a number of executive awards on Thursday, with two of its directors making large sales to cover their tax bills.
The FTSE 100 pharmaceuticals giant said chief executive officer Emma Walmsley had exercised nil-cost options granted in 2019 over 72,296 shares.
To meet her tax liabilities on that exercise, she then sold 34,031 shares for 1,609.97p each, totalling £547,888.92.
At the same time, GSK's chief scientific officer and president of research and development, Hal Barron, vested an annual bonus award granted in 2019 over 43,266 American depositary shares.
For his tax liabilities, he then sold 19,936 of those ADS securities for a price of $42.95432 each, the company disclosed.
On the buying side of things, Airtel Africa reported a share purchase made by one of its directors on Thursday, worth almost £50k.
The FTSE 100 mobile network operator said Ravi Rajagopal bought 35,750 shares on the London Stock Exchange on 10 February.
It said Rajagopal paid 139.8p for each share, spending a total of £49,978.50 in the process.
Top Director Buys
Schroder Uk Mid Cap Fund (SCP)
Director name: Page,Andrew
Amount purchased: 14,000 @ 616.70p
Value: £86,338.00

Airtel Africa (AAF)
Director name: Rajagopal,Ravi
Amount purchased: 35,750 @ 139.80p
Value: £49,978.50

Heiq (HEIQ)
Director name: Centonze,Carlo Riccardo
Amount purchased: 33,000 @ 90.00p
Value: £29,700.00

Watkin Jones (WJG)
Director name: Sergeant,Sarah
Amount purchased: 9,950 @ 247.63p
Value: £24,638.84

W H Ireland Group (WHI)
Director name: Wood,Tom
Amount purchased: 44,444 @ 45.00p
Value: £19,999.80

Aex Gold Inc. Npv (di) (AEXG)
Director name: Neuhauser,David Loren
Amount purchased: 43,300 @ $0.59
Value: $15,113.89

Aex Gold Inc. Npv (di) (AEXG)
Director name: Neuhauser,David Loren
Amount purchased: 17,200 @ $0.53
Value: $5,393.13

Aex Gold Inc. Npv (di) (AEXG)
Director name: Neuhauser,David Loren
Amount purchased: 14,000 @ $0.55
Value: $4,555.41

Aex Gold Inc. Npv (di) (AEXG)
Director name: Neuhauser,David Loren
Amount purchased: 10,300 @ $0.54
Value: $3,290.54

Aex Gold Inc. Npv (di) (AEXG)
Director name: Neuhauser,David Loren
Amount purchased: 7,000 @ $0.55
Value: $2,277.70

Johnson Matthey (JMAT)
Director name: MacLeod,Robert
Amount purchased: 18 @ 1,823.84p
Value: £328.29

Victrex Plc (VCT)
Director name: Court ,Martin
Amount purchased: 8 @ 1,979.00p
Value: £158.32


Top Director Sells
Glaxosmithkline (GSK)
Director name: Barron ,Hal
Amount sold: 39,872 @ $21.48
Value: $706,122.72

Glaxosmithkline (GSK)
Director name: Walmsley,Emma
Amount sold: 34,031 @ 1,609.97p
Value: £547,888.92