Director dealings: Genus chairman makes share purchase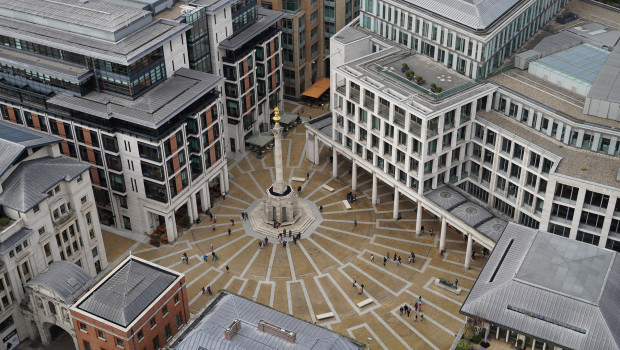 Genus revealed on Thursday that chairman Iain Ferguson had acquired 1,000 ordinary shares in the FTSE 250-listed biotechnology firm.
Ferguson, who was appointed to the board of Genus in July 2020, purchased the shares on Wednesday at an average price of 4,495.6p per share, for a total value of £449,560.
Separately, Ferguson's wife Catherine purchased 4,000 ordinary shares in the company at a price of 4,476.5p per share each, for a total value of £1.79m.
On Wednesday, Genus said that based on current trading, especially in China, pre-tax profits for 2022 were set to be "moderately lower" than previous expectations.
In an update for the period from 1 July to 23 November, Genus said trading in both its bovine and porcine businesses made continued progress and had met profit expectations, except in its PIC operations in China, which continued to face challenging market conditions.
As of 1615 GMT, Genus shares were up 5.59% at 4,990.0p.
Top Director Buys
Aviva (AV.)
Director name: Strobel,Martin
Amount purchased: 40,000 @ 394.40p
Value: £157,760.00

Dx (group) (DX.)
Director name: Dunn,Lloyd
Amount purchased: 529,801 @ 18.18p
Value: £96,317.82

Musicmagpie (MMAG)
Director name: Hellawell,Martin
Amount purchased: 44,112 @ 170.00p
Value: £74,990.35

Coats Group (COA)
Director name: Callaway,Jackie
Amount purchased: 76,528 @ 64.75p
Value: £49,551.88

Audioboom Group (BOOM)
Director name: Tobin,Michael
Amount purchased: 2,000 @ 990.00p
Value: £19,800.00

Rotala (ROL)
Director name: Dunn,Robert
Amount purchased: 50,000 @ 31.00p
Value: £15,500.00

Keywords Studios (KWS)
Director name: Reeves,David Alan
Amount purchased: 375 @ 2,651.00p
Value: £9,941.25

Carclo (CAR)
Director name: White,Phil
Amount purchased: 24,172 @ 41.00p
Value: £9,910.52

Aquis Exchange (AQX)
Director name: Clelland,Jonathan Charles
Amount purchased: 1,374 @ 655.00p
Value: £8,999.70

Aquis Exchange (AQX)
Director name: Haynes,Alasdair Frederick Seton
Amount purchased: 1,374 @ 655.00p
Value: £8,999.70

Spirent Communications (SPT)
Director name: Bell,Paula
Amount purchased: 47 @ 269.80p
Value: £126.81


Top Director Sells
Cake Box Holdings (CBOX)
Director name: Chamda,Sukh Ram
Amount sold: 3,000,000 @ 350.00p
Value: £10,500,000.00