Director dealings: Ferrexpo CEO ups stake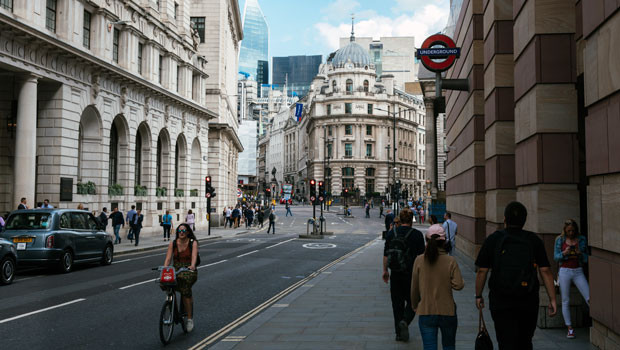 Ferrexpo revealed on Friday that chief executive James North had acquired 109,329 shares in the London-listed mining company.
North, who joined Ferrexpo in November 2014, purchased the shares on Thursday at an average price of 165.72p each, for a total value of £181,174.78.
As of 1405 GMT, Ferrexpo shares were up 4.35% at 172.90p.
Reporting by Iain Gilbert at Sharecast.com
Top Director Buys
Ferrexpo (FXPO)
Director name: North,James
Amount purchased: 109,329 @ 165.72p
Value: £181,174.78

Bank Of Cyprus Holdings Public Limited Company (cdi) (BOCH)
Director name: Iordanou,Constantine
Amount purchased: 101,206 @ 145.00p
Value: £146,748.70

On The Beach Group (OTB)
Director name: Morton,Shaun
Amount purchased: 36,999 @ 153.31p
Value: £56,721.98

Insig Ai (INSG)
Director name: Bernstein,Richard
Amount purchased: 380,000 @ 13.66p
Value: £51,908.00

(ITH)
Director name: Bruce,Alan Alexander
Amount purchased: 50,000 @ 100.00p
Value: £50,000.00

On The Beach Group (OTB)
Director name: Cooper ,Simon
Amount purchased: 29,033 @ 153.31p
Value: £44,509.56

Tialis Essential It (TIA)
Director name: Smith,Ian
Amount purchased: 50,000 @ 70.00p
Value: £35,000.00

Bank Of Ireland Group (cdi) (BIRG)
Director name: Spain ,Mark
Amount purchased: 3,058 @ 8.82
Value: 26,971.56

Up Global Sourcing Holdings (UPGS)
Director name: Dent,Chris
Amount purchased: 13,953 @ 138.00p
Value: £19,255.14

Spirax-sarco Engineering (SPX)
Director name: Archon,Angela
Amount purchased: 150 @ 10,834.23p
Value: £16,251.35

Staffline Group (STAF)
Director name: Spain,Thomas
Amount purchased: 38,801 @ 39.50p
Value: £15,326.40

Rockfire Resources (ROCK)
Director name: Elliott ,Patrick
Amount purchased: 2,500,000 @ 0.28p
Value: £7,000.00

Image Scan Holdings (IGE)
Director name: Jackson,Timothy David
Amount purchased: 378,300 @ 1.85p
Value: £6,998.55

Tialis Essential It (TIA)
Director name: Smith,Ian
Amount purchased: 5,000 @ 66.40p
Value: £3,320.00

Image Scan Holdings (IGE)
Director name: Deery,Vincent James
Amount purchased: 153,846 @ 1.30p
Value: £2,000.00

Image Scan Holdings (IGE)
Director name: Atwell-King,Sarah
Amount purchased: 152,985 @ 1.30p
Value: £1,988.04

Tialis Essential It (TIA)
Director name: Smith,Ian
Amount purchased: 2,500 @ 68.33p
Value: £1,708.25


Top Director Sells
Staffline Group (STAF)
Director name: Spain,Thomas
Amount sold: 38,801 @ 39.50p
Value: £15,326.40

Staffline Group (STAF)
Director name: Spain,Thomas
Amount sold: 38,801 @ 39.50p
Value: £15,326.40