Director dealings: Conviviality directors up stakes after profit warning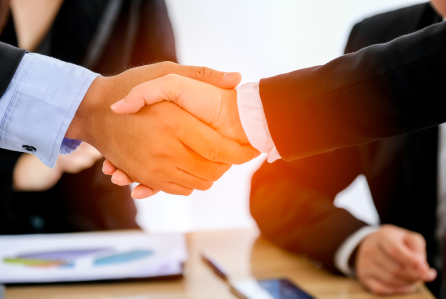 Mark Moran, chief financial officer of alcohol wholesaler Conviviality, acquired 120,000 ordinary shares in the Cheshire-based firm on Friday.
At 109p per share, Moran's transaction came to a total of £130,800.
Conviviality's chief executive Diana Hunter also picked up a total of 44,176 ordinary shares on Friday; this time at 114p each for a total of £50,360.64.
Following a review of its current year projections, Conviviality said on Thursday that it was expecting adjusted EBITDA for its current trading year to come in "approximately 20% below current market expectations".
The firm's previous guidance for net debt of approximately £150m for the period ending 29 April was unchanged.
As of 1440 GMT, shares had dived 13.07% to 106.92p.
Top Director Buys
Countrywide (CWD)
Director name: Long,Peter James
Amount purchased: 200,000 @ 79.80p
Value: £159,600.00

Conviviality (CVR)
Director name: Moran,Mark
Amount purchased: 120,000 @ 109.00p
Value: £130,800.00

Countrywide (CWD)
Director name: Raja,Himanshu
Amount purchased: 100,000 @ 88.05p
Value: £88,050.00

Vpc Specialty Lending Investments (VSL)
Director name: Levy,Richard
Amount purchased: 69,930 @ 79.80p
Value: £55,804.14

Conviviality (CVR)
Director name: Hunter,Diana
Amount purchased: 44,176 @ 114.00p
Value: £50,360.64

Aberforth Smaller Companies Trust (ASL)
Director name: Warner,Martin
Amount purchased: 1,000 @ 1,320.00p
Value: £13,200.00

Koovs (KOOV)
Director name: Amin,Nina
Amount purchased: 200,000 @ 6.45p
Value: £12,900.00

Ariana Resources (AAU)
Director name: Sangster,Christopher
Amount purchased: 804,000 @ 1.30p
Value: £10,452.00

Babcock International Group (BAB)
Director name: Randall,Jeff
Amount purchased: 1,000 @ 661.70p
Value: £6,617.04

Prudential (PRU)
Director name: FitzPatrick,Mark
Amount purchased: 11 @ 1,825.00p
Value: £200.75

Prudential (PRU)
Director name: Foley,John W.
Amount purchased: 10 @ 1,825.00p
Value: £182.50

Prudential (PRU)
Director name: Wells,Mike
Amount purchased: 10 @ 1,825.00p
Value: £182.50

Taylor Wimpey (TW.)
Director name: Jordan,James J
Amount purchased: 81 @ 186.90p
Value: £151.39

Taylor Wimpey (TW.)
Director name: Redfern,Pete
Amount purchased: 80 @ 186.90p
Value: £149.52


Top Director Sells
Independent Inv Trust (IIT)
Director name: McDougall,Douglas Christopher Patrick
Amount sold: 25,000 @ 736.00p
Value: £184,000.00

Intu Properties (INTU)
Director name: Fischel,David
Amount sold: 27,960 @ 209.00p
Value: £58,436.40

Fisher (james) & Sons (FSJ)
Director name: Rice,Charles J
Amount sold: 3,100 @ 1,626.00p
Value: £50,406.00

Intu Properties (INTU)
Director name: Roberts,Matthew
Amount sold: 22,046 @ 209.00p
Value: £46,076.14

Independent Inv Trust (IIT)
Director name: McDougall,Douglas Christopher Patrick
Amount sold: 1,750 @ 736.00p
Value: £12,880.00