Director dealings: ConvaTec non-exec makes £47k purchase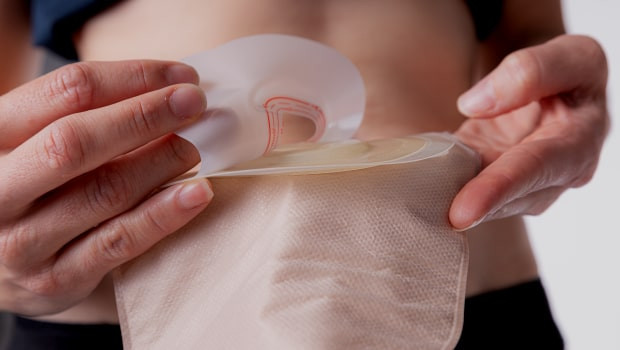 Wound care specialist ConvaTec Group was on the list of director buys on Tuesday, after a board member spent almost £50k in a transaction.
The FTSE 250 company said non-executive director Sten Scheibye bought 20,000 shares on Monday, in an open market transaction on the London Stock Exchange.
It said Scheibye paid 237p for each share, spending a total of £47,400 on the investment.
Following the purchase, ConvaTec said Sten Scheibye's total shareholding stood at 45,000 shares.
Reporting by Josh White at Sharecast.com.
Top Director Buys
Integrated Diagnostics Holdings (IDHC)
Director name: El Sherbini,Hend
Amount purchased: 454,607 @ $1.00
Value: $454,607.00

Convatec Group (CTEC)
Director name: Scheibye,Sten
Amount purchased: 20,000 @ 237.00p
Value: £47,400.00

Uk Commercial Property Reit Limited (UKCM)
Director name: Ayre,Michael
Amount purchased: 50,000 @ 78.18p
Value: £39,090.30

Victoria (VCP)
Director name: Hamers,Philippe
Amount purchased: 6,450 @ 394.00p
Value: £25,413.00

Treatt (TET)
Director name: Thakrar,Vijay
Amount purchased: 2,060 @ 530.00p
Value: £10,918.00

Blackrock Sustainable American Income Trust (BRSA)
Director name: Barron,David
Amount purchased: 5,000 @ 209.00p
Value: £10,449.99

Diversified Energy Company (DEC)
Director name: Turner, Jr.,David J
Amount purchased: 6,975 @ 135.00p
Value: £9,416.25

Diversified Energy Company (DEC)
Director name: Thomas,Martin Keith
Amount purchased: 6,000 @ 129.96p
Value: £7,797.60

Getech Group (GTC)
Director name: Covington,Michael
Amount purchased: 26,909 @ 22.27p
Value: £5,993.98

Getech Group (GTC)
Director name: Covington,Michael
Amount purchased: 22,908 @ 21.80p
Value: £4,993.94

Tavistock Investments (TAVI)
Director name: Raven,Brian
Amount purchased: 50,000 @ 9.39p
Value: £4,696.00

Wentworth Resources Npv (WEN)
Director name: McLaren,Iain
Amount purchased: 16,759 @ 23.88p
Value: £4,001.78

Cmc Markets (CMCX)
Director name: Fineberg,David
Amount purchased: 675 @ 257.00p
Value: £1,734.75

Cmc Markets (CMCX)
Director name: Marshall,Euan
Amount purchased: 582 @ 257.00p
Value: £1,495.74

Mortgage Advice Bureau (holdings) (MAB1)
Director name: Thompson,Ben
Amount purchased: 30 @ 992.00p
Value: £297.60

Mortgage Advice Bureau (holdings) (MAB1)
Director name: Tilley,Lucy
Amount purchased: 30 @ 992.00p
Value: £297.60

Avon Protection (AVON)
Director name: Ingrey-Counter,Miles
Amount purchased: 15 @ 1,005.00p
Value: £150.75

Superdry (SDRY)
Director name: Wills,Shaun
Amount purchased: 110 @ 137.00p
Value: £150.70

Travis Perkins (TPK)
Director name: Roberts,Nick
Amount purchased: 16 @ 941.73p
Value: £150.68

Itm Power (ITM)
Director name: Smith,Rachel Louise
Amount purchased: 61 @ 244.86p
Value: £149.37

Itm Power (ITM)
Director name: Allen,Andy
Amount purchased: 61 @ 244.86p
Value: £149.37

Itm Power (ITM)
Director name: Cooley ,Graham
Amount purchased: 61 @ 244.86p
Value: £149.37

Itm Power (ITM)
Director name: Bourne,Simon
Amount purchased: 61 @ 244.86p
Value: £149.37

British Land Company (BLND)
Director name: Carter,Simon
Amount purchased: 31 @ 480.24p
Value: £148.87

British Land Company (BLND)
Director name: Mistry,Bhavesh
Amount purchased: 31 @ 480.24p
Value: £148.87

C&c Group (cdi) (CCR)
Director name: McMahon,Patrick
Amount purchased: 60 @ 199.00p
Value: £119.40


Top Director Sells
Diversified Energy Company (DEC)
Director name: Gray,Bradley Grafton
Amount sold: 639,561 @ 131.00p
Value: £837,824.87

Diversified Energy Company (DEC)
Director name: Gray,Bradley Grafton
Amount sold: 185,439 @ 130.15p
Value: £241,348.85

Deliveroo Class A (ROO)
Director name: Miller,Adam
Amount sold: 40,402 @ 95.00p
Value: £38,381.90