Director dealings: Centamin chairman makes share purchase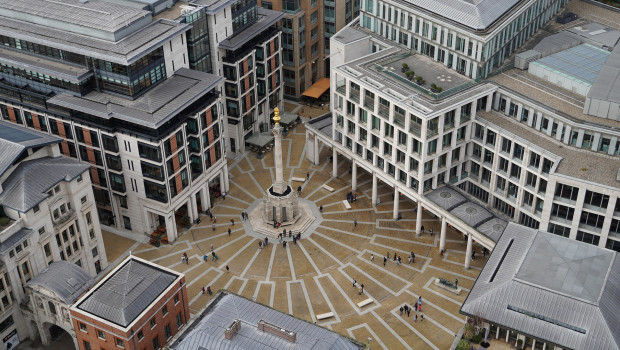 Centamin revealed on Tuesday that chairman James Rutherford had purchased 100,000 ordinary shares in the FTSE 250-listed miner.
Rutherford, who joined the firm back in January, bought the shares on Monday at an average price of 120.10p each, for a total value of £120,100 and taking the total amount of shares that he owns to 200,000.
Just last week, analysts at Berenberg upgraded mining firm Centamin to 'buy' from 'hold' on Friday, stating the group's new mine had rebased their expectations.
With Centamin releasing a new mine plan for its Sukari mine in Egypt, Berenberg now expects production of 452,000 ounces for 2020 versus guidance of 445,000-455,000 ounces.
As of 1630 GMT, Centamin shares were up 3.09% at 126.80p.
Top Director Buys
Centamin (di) (CEY)
Director name: Rutherford,James
Amount purchased: 100,000 @ 120.10p
Value: £120,100.00

Keystone Inv Trust (KIT)
Director name: Kendall,William
Amount purchased: 15,250 @ 331.50p
Value: £50,553.60

Glencore (GLEN)
Director name: Merrin,Patrice
Amount purchased: 16,003 @ 240.00p
Value: £38,407.20

Shearwater Group (SWG)
Director name: Higgins,Phil
Amount purchased: 13,825 @ 143.10p
Value: £19,783.57

Shearwater Group (SWG)
Director name: Higgins,Phil
Amount purchased: 13,825 @ 143.10p
Value: £19,783.57

Shearwater Group (SWG)
Director name: Higgins,Phil
Amount purchased: 13,825 @ 143.10p
Value: £19,783.57

Keystone Inv Trust (KIT)
Director name: Wood,Egerton J.
Amount purchased: 5,000 @ 336.00p
Value: £16,800.00

Ecsc Group (ECSC)
Director name: Charles Mann,Ian
Amount purchased: 8,059 @ 74.45p
Value: £5,999.93

Gli Finance Limited (GLIF)
Director name: Firth,Patrick Anthony Seymour
Amount purchased: 89,297 @ 2.25p
Value: £2,009.18

Gli Finance Limited (GLIF)
Director name: Whittle,John
Amount purchased: 33,502 @ 2.25p
Value: £753.80

Grainger (GRI)
Director name: Gordon,Helen
Amount purchased: 106 @ 283.20p
Value: £300.19

Grainger (GRI)
Director name: Simms,Vanessa
Amount purchased: 106 @ 283.20p
Value: £300.19

Nexus Infrastructure (NEXS)
Director name: Hillman,Dawn
Amount purchased: 136 @ 146.75p
Value: £199.58

Nexus Infrastructure (NEXS)
Director name: Sweeney,Charles
Amount purchased: 136 @ 146.75p
Value: £199.58

Nexus Infrastructure (NEXS)
Director name: Martin,Alan
Amount purchased: 136 @ 146.75p
Value: £199.58

Rathbone Brothers (RAT)
Director name: Stockton,Paul
Amount purchased: 10 @ 1,592.00p
Value: £159.20

National Grid (NG.)
Director name: Agg,Andrew
Amount purchased: 18 @ 860.40p
Value: £154.87

Close Brothers Group (CBG)
Director name: Sainsbury,Adrian
Amount purchased: 11 @ 1,376.89p
Value: £151.46

National Grid (NG.)
Director name: Shaw ,Nicola
Amount purchased: 17 @ 860.40p
Value: £146.27

National Grid (NG.)
Director name: Pettigrew,John
Amount purchased: 17 @ 860.40p
Value: £146.27

Barr (a.g.) (BAG)
Director name: White,Roger Alexander
Amount purchased: 28 @ 522.00p
Value: £146.16

Barr (a.g.) (BAG)
Director name: Kemp,Jonathan David
Amount purchased: 28 @ 522.00p
Value: £146.16

Barr (a.g.) (BAG)
Director name: Lorimer,Stuart
Amount purchased: 28 @ 522.00p
Value: £146.16

Spectris (SXS)
Director name: Heath ,Andrew
Amount purchased: 5 @ 2,825.67p
Value: £141.28

Spectris (SXS)
Director name: Harding ,Derek
Amount purchased: 5 @ 2,825.67p
Value: £141.28

National Grid (NG.)
Director name: Kay,Alison
Amount purchased: 14 @ 860.40p
Value: £120.46

Primary Health Properties (PHP)
Director name: Hyman,Harry Abraham
Amount purchased: 68 @ 143.40p
Value: £97.51

Primary Health Properties (PHP)
Director name: Hyman,Harry Abraham
Amount purchased: 68 @ 143.40p
Value: £97.51


Top Director Sells
Hochschild Mining (HOC)
Director name: Hochschild,Eduardo
Amount sold: 61,665,068 @ 200.00p
Value: £123,330,136.00

Randall & Quilter Investment Holdings (di) (RQIH)
Director name: Randall,Ken
Amount sold: 6,500,000 @ 175.00p
Value: £11,375,000.00

Dukemount Capital (DKE)
Director name: Dart,Geoffrey
Amount sold: 97,000,000 @ 0.65p
Value: £630,500.01

Shearwater Group (SWG)
Director name: Higgins,Phil
Amount sold: 55,300 @ 143.00p
Value: £79,079.00