Director dealings: Centamin CEO ups stake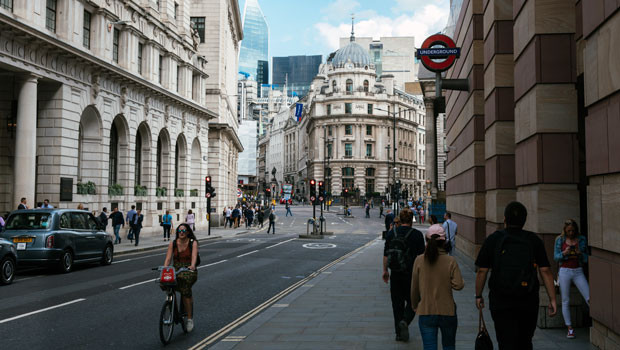 Centamin revealed on Friday that chief executive Martin Horgan had acquired 99,314 ordinary shares in the FTSE 250-listed gold miner.
Horgan, who took over as CEO in April 2020, purchased the shares at an average price of 100.68p per share, for a total value of £99,989.34.
On Thursday, Centamin said full-year profits had risen 11% to $171.0m, driven by a strong rise in production. Revenue for 2022 rose 8% to $788m. The company maintained its gold production guidance range of 450,000-480,000 ounces a year weighted towards the second half.
As of 1610 GMT, Centamin shares were up 0.25% at 100.80p.
Reporting by Iain Gilbert at Sharecast.com
Top Director Buys
Lok'n Store Group (LOK)
Director name: Thomas,Simon
Amount purchased: 17,200 @ 814.20p
Value: £140,042.40

Bridgepoint Group (reg S) (BPT)
Director name: Taraporevala,Cyrus
Amount purchased: 51,483 @ 210.84p
Value: £108,546.76

Centamin (di) (CEY)
Director name: Horgan,Martin
Amount purchased: 99,314 @ 100.68p
Value: £99,989.34

Eurocell (ECEL)
Director name: Mapp,Derek
Amount purchased: 68,000 @ 142.00p
Value: £96,560.00

Cairn Homes (cdi) (CRN)
Director name: Stanley,Michael
Amount purchased: 101,553 @ 1.02
Value: 93,318.97

Empiric Student Property (ESP)
Director name: Avis,Alice
Amount purchased: 53,600 @ 85.80p
Value: £45,988.80

Seeing Machines Ltd. Npv (di) (SEE)
Director name: Ive,Martin
Amount purchased: 563,588 @ 5.90p
Value: £33,251.69

Genuit Group (GEN)
Director name: Vorih,Joe
Amount purchased: 11,000 @ 256.00p
Value: £28,160.00

Centralnic Group (CNIC)
Director name: Royde ,Max
Amount purchased: 18,000 @ 128.33p
Value: £23,099.99

Eurocell (ECEL)
Director name: Scott,Michael
Amount purchased: 13,944 @ 142.00p
Value: £19,800.48

Bridgepoint Group (reg S) (BPT)
Director name: Taraporevala,Cyrus
Amount purchased: 8,517 @ 211.02p
Value: £17,972.57

Genuit Group (GEN)
Director name: James,Paul
Amount purchased: 5,800 @ 256.00p
Value: £14,848.00

Gelion (GELN)
Director name: Wood,John
Amount purchased: 24,000 @ 41.80p
Value: £10,032.00

Ecofin Global Utilities And Infrastructure Trust (EGL)
Director name: Nicklin ,Susannah
Amount purchased: 469 @ 211.90p
Value: £993.81

Ocado Group (OCDO)
Director name: Daintith,Stephen
Amount purchased: 34 @ 441.20p
Value: £150.01

Ocado Group (OCDO)
Director name: Richardson,Mark
Amount purchased: 34 @ 441.20p
Value: £150.01

Ocado Group (OCDO)
Director name: Jensen,Luke
Amount purchased: 34 @ 441.20p
Value: £150.01

Ocado Group (OCDO)
Director name: Steiner,Tim
Amount purchased: 34 @ 441.20p
Value: £150.01

Ocado Group (OCDO)
Director name: Abrams,Neill
Amount purchased: 34 @ 441.20p
Value: £150.01


Top Director Sells
Wpp (WPP)
Director name: Read,Mark
Amount sold: 154,765 @ 932.78p
Value: £1,443,616.94

Keller Group (KLR)
Director name: Speakman,Michael
Amount sold: 48,470 @ 661.00p
Value: £320,386.71

Standard Chartered (STAN)
Director name: Winters,Bill
Amount sold: 27,919 @ 657.70p
Value: £183,623.27

Lok'n Store Group (LOK)
Director name: Thomas,Simon
Amount sold: 17,200 @ 814.00p
Value: £140,008.01

Standard Chartered (STAN)
Director name: Halford,Andrew Nigel (Andy)
Amount sold: 17,327 @ 657.70p
Value: £113,959.68

Marshalls (MSLH)
Director name: Coffey,Martyn
Amount sold: 29,166 @ 298.00p
Value: £86,914.68

Keller Group (KLR)
Director name: Porritt,Kerry
Amount sold: 6,803 @ 661.00p
Value: £44,967.83

Tt Electronics (TTG)
Director name: Tyson,Richard
Amount sold: 9,876 @ 178.20p
Value: £17,599.03

Tt Electronics (TTG)
Director name: Hoad,Mark
Amount sold: 7,408 @ 178.20p
Value: £13,201.06

Lok'n Store Group (LOK)
Director name: Peal,Charles
Amount sold: 1,250 @ 820.00p
Value: £10,250.00

Lok'n Store Group (LOK)
Director name: Peal,Charles
Amount sold: 1,250 @ 820.00p
Value: £10,250.00

Ashmore Group (ASHM)
Director name: Shippey,Tom
Amount sold: 1,579 @ 233.36p
Value: £3,684.68