Director dealings: Carr's chairman designate takes up stake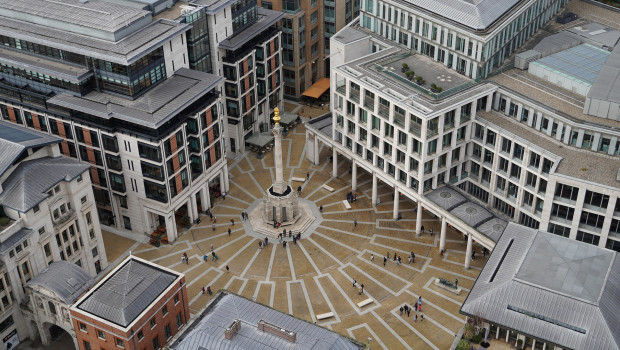 Carr's Group revealed on Thursday that non-executive director and chairman designate Peter Page had acquired 40,000 ordinary shares in the London-listed agriculture and engineering firm.
Page, who was tapped to take over as chairman back in October, purchased the shares on Monday, at an average price of 159.78p each, for a total transaction value of £63,912.
Back in July, Carr's said that trading for the financial year was in line with the board's expectations.
"As we have previously stated, significant uncertainty remains associated with Brexit and the UK's future relationship with the EU, and we continue to closely monitor the position," said Carr's at the time.
"Our diversified agriculture business and international footprint provide some protection from the impact of an adverse outcome to Brexit negotiations."
As of 1635 GMT, Carr's shares were down 2.53% at 154p.
Top Director Buys
Kromek Group (KMK)
Director name: Bulmer,Derek
Amount purchased: 20,000 @ 179,400.00p
Value: £35,880,000.00

Carr's Group (CARR)
Director name: Page,Peter
Amount purchased: 40,000 @ 159.78p
Value: £63,912.00

Pendragon (PDG)
Director name: Small,Brian
Amount purchased: 400,000 @ 10.44p
Value: £41,760.00

Newmark Security Plc (NWT)
Director name: Dwek,Maurice
Amount purchased: 1,000,000 @ 1.40p
Value: £14,000.00

Prudential (PRU)
Director name: Wicker-Miurin,Fields
Amount purchased: 1,000 @ 1,317.56p
Value: £13,175.65

Kromek Group (KMK)
Director name: Williams,Peter
Amount purchased: 50,000 @ 22.50p
Value: £11,250.00

Cpp Group (CPP)
Director name: Walsh,Jason
Amount purchased: 200,000 @ 3.88p
Value: £7,760.00

Kromek Group (KMK)
Director name: Basu ,Arnab
Amount purchased: 20,000 @ 17.95p
Value: £3,590.00

Northbridge Industrial Services (NBI)
Director name: Phillips,Ian
Amount purchased: 2,414 @ 121.00p
Value: £2,920.94

United Utilities Group (UU.)
Director name: Mogford,Steven L
Amount purchased: 22 @ 855.96p
Value: £188.31

United Utilities Group (UU.)
Director name: Houlden,Russ
Amount purchased: 20 @ 855.96p
Value: £171.19

Softcat (SCT)
Director name: Charlton,Graham
Amount purchased: 14 @ 1,089.00p
Value: £152.46

Softcat (SCT)
Director name: Watt,Graeme
Amount purchased: 14 @ 1,089.00p
Value: £152.46

Cobham (COB)
Director name: Lockwood,David
Amount purchased: 94 @ 159.25p
Value: £149.69

Cobham (COB)
Director name: Mellors,David
Amount purchased: 94 @ 159.25p
Value: £149.69

Croda International (CRDA)
Director name: Maiden,Jez K
Amount purchased: 3 @ 4,824.00p
Value: £144.72

Croda International (CRDA)
Director name: Foots,Steve
Amount purchased: 3 @ 4,824.00p
Value: £144.72


Top Director Sells
Aj Bell (AJB)
Director name: Summersgill ,Michael Thomas
Amount sold: 435,809 @ 400.00p
Value: £1,743,236.00

Aj Bell (AJB)
Director name: Platts,Leslie Michael
Amount sold: 66,993 @ 400.00p
Value: £267,972.00

Aj Bell (AJB)
Director name: Carstensen ,Laura
Amount sold: 52,045 @ 400.00p
Value: £208,180.00

Aj Bell (AJB)
Director name: Turner,Simon
Amount sold: 30,000 @ 400.00p
Value: £120,000.00

Aj Bell (AJB)
Director name: Flanagan,Eamonn Michael
Amount sold: 10,000 @ 400.00p
Value: £40,000.00

Aj Bell (AJB)
Director name: Flanagan,Eamonn Michael
Amount sold: 5,500 @ 400.00p
Value: £22,000.00

Aj Bell (AJB)
Director name: Summersgill ,Michael Thomas
Amount sold: 3,500 @ 400.00p
Value: £14,000.00