Director dealings: Big Yellow chairman's spouse makes share sale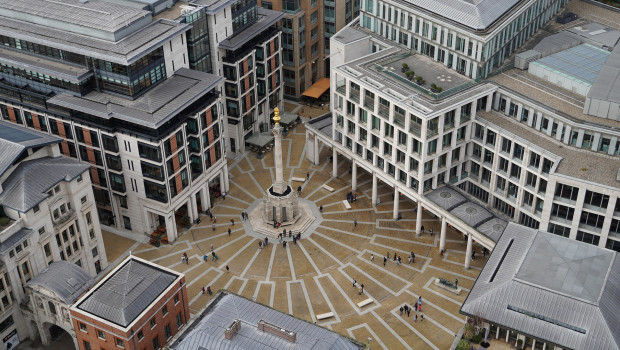 Big Yellow Group revealed on Tuesday that chairman Nicholas Vetch's spouse Catherine had disposed of 109,454 ordinary shares in the FTSE 250-listed self-storage facilities operator.
Vetch's wife sold the shares on Friday at an average price of 1,557.0p each, for a total value of £1.7m.
Following the transaction, Vetch and his family's beneficial holding was 6.64m ordinary shares, representing 3.61% of the company's issued share capital.
As of 1640 BST, Big Yellow shares were down 2.43% at 1,525.0p.
Top Director Buys
Prospex Energy (PXEN)
Director name: Buchanan,Alasdair
Amount purchased: 1,000,000 @ 3.00p
Value: £30,000.00

Sirius Real Estate Ltd. (SRE)
Director name: Coombs,Andrew
Amount purchased: 11,786 @ 122.80p
Value: £14,473.21

Secure Property Development & Investment (di) (SPDI)
Director name: Beys,Michael
Amount purchased: 200,000 @ 7.00p
Value: £14,000.00

Optibiotix Health (OPTI)
Director name: Hammond,Stephen
Amount purchased: 25,000 @ 54.00p
Value: £13,500.00

Empire Metals Limited Npv (di) (EEE)
Director name: Struthers,Michael
Amount purchased: 600,000 @ 1.65p
Value: £9,900.00

Empire Metals Limited Npv (di) (EEE)
Director name: Kuenzel ACA,Gregory
Amount purchased: 500,000 @ 1.69p
Value: £8,440.00

Empire Metals Limited Npv (di) (EEE)
Director name: Kuenzel ACA,Gregory
Amount purchased: 500,000 @ 1.65p
Value: £8,249.50

Empire Metals Limited Npv (di) (EEE)
Director name: Damouni,Peter
Amount purchased: 302,114 @ 1.66p
Value: £4,999.99

Mortgage Advice Bureau (holdings) (MAB1)
Director name: Imlach,Nathan James McLean
Amount purchased: 110 @ 1,450.00p
Value: £1,595.00

Qinetiq Group (QQ.)
Director name: Wadey ,Steve
Amount purchased: 80 @ 343.67p
Value: £274.94

Qinetiq Group (QQ.)
Director name: Smith,David
Amount purchased: 51 @ 343.67p
Value: £175.27


Top Director Sells
Big Yellow Group (BYG)
Director name: Vetch,Nicholas
Amount sold: 109,454 @ 1,557.00p
Value: £1,704,198.75