Director dealings: Big Yellow CEO makes share sale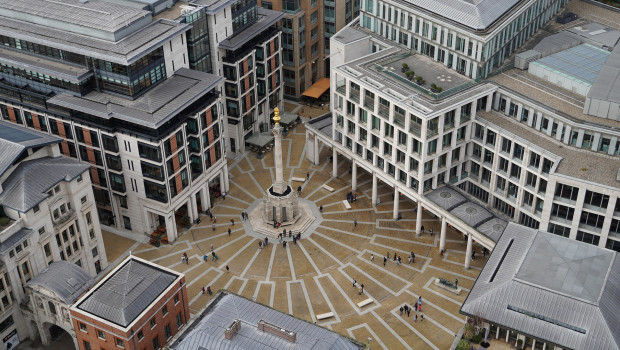 Big Yellow Group revealed on Tuesday that chief executive James Gibson had sold 300,000 shares in the FTSE 250-listed self-storage firm.
Gibson, who undertook the disposal for tax purposes, offloaded the shares on Monday at an average price 1,446.0p each, for a total value of £4.33m.
Following this transaction, Gibson and his family's beneficial holding was 2.11m ordinary shares, representing 1.15% of the company's issued share capital.
As of 1630 BST, Big Yellow shares were up 0.73% at 1,457.55p.
Top Director Buys
Jardine Matheson Holdings Ltd (singapore Reg) (JAR)
Director name: Baker,Graham
Amount purchased: 13,200 @ $59.38
Value: $783,816.01

Jardine Matheson Holdings Ltd (singapore Reg) (JAR)
Director name: Baker,Graham
Amount purchased: 6,800 @ $59.38
Value: $403,784.01

Banco Santander S.a. (BNC)
Director name: Rial,Sergio
Amount purchased: 64,500 @ 3.10
Value: 180,135.13

Aston Martin Lagonda Global Holdings (AML)
Director name: Massenet,Natalie
Amount purchased: 4,000 @ 1,900.00p
Value: £76,000.00

Reckitt Benckiser Group (RKT)
Director name: Kirby,Pamela
Amount purchased: 1,000 @ 5,691.94p
Value: £56,919.42

Reckitt Benckiser Group (RKT)
Director name: Khan,Mehmood
Amount purchased: 195 @ $79.90
Value: $12,847.78

Uls Technology (ULS)
Director name: Scott,Oliver Rupert Andrew
Amount purchased: 12,000 @ 74.10p
Value: £8,892.00

Aeorema Communications (AEO)
Director name: Owen,Richard
Amount purchased: 25,000 @ 34.00p
Value: £8,500.00

Fulcrum Utility Services Ltd. (di) (FCRM)
Director name: Lavelle,Dominic
Amount purchased: 30,000 @ 25.00p
Value: £7,500.00

Centralnic Group (CNIC)
Director name: Royde ,Max
Amount purchased: 6,000 @ 96.30p
Value: £5,778.00

Fulcrum Utility Services Ltd. (di) (FCRM)
Director name: Lavelle,Dominic
Amount purchased: 10,000 @ 25.20p
Value: £2,520.00

Fulcrum Utility Services Ltd. (di) (FCRM)
Director name: Lavelle,Dominic
Amount purchased: 10,000 @ 25.10p
Value: £2,510.00

Uls Technology (ULS)
Director name: Scott,Oliver Rupert Andrew
Amount purchased: 3,000 @ 75.00p
Value: £2,250.00

Ultra Electronics Holdings (ULE)
Director name: Sclater,Jos
Amount purchased: 5 @ 3,198.00p
Value: £159.90

Ultra Electronics Holdings (ULE)
Director name: Pryce,Simon
Amount purchased: 5 @ 3,198.00p
Value: £159.90


Top Director Sells
Big Yellow Group (BYG)
Director name: Gibson,James
Amount sold: 300,000 @ 1,446.00p
Value: £4,338,000.01

Indivior (INDV)
Director name: Lande,Jerome
Amount sold: 271,349 @ 160.13p
Value: £434,511.15

Indivior (INDV)
Director name: Lande,Jerome
Amount sold: 200,000 @ 162.61p
Value: £325,219.99

Indivior (INDV)
Director name: Lande,Jerome
Amount sold: 200,000 @ 155.55p
Value: £311,100.01

Indivior (INDV)
Director name: Lande,Jerome
Amount sold: 121,068 @ 157.66p
Value: £190,875.80

Centralnic Group (CNIC)
Director name: Baladasan,Donald
Amount sold: 165,000 @ 97.00p
Value: £160,050.00

Indivior (INDV)
Director name: Lande,Jerome
Amount sold: 22,046 @ 164.24p
Value: £36,208.35

Burberry Group (BRBY)
Director name: Brown,Julie
Amount sold: 1,330 @ 2,107.00p
Value: £28,023.10

Burberry Group (BRBY)
Director name: Brown,Julie
Amount sold: 2 @ 2,125.00p
Value: £42.50