Director dealings: 3i executive lowers stake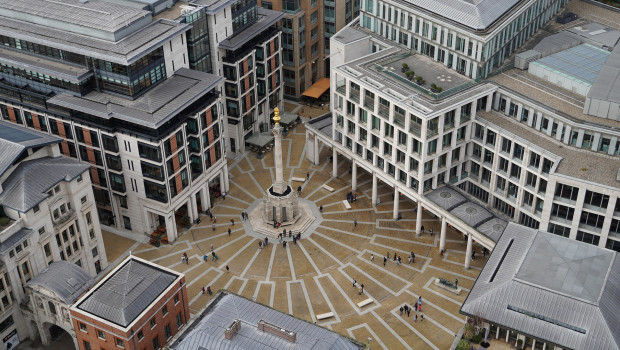 3i Group general counsel and company secretary Kevin Dunn disposed of 33,508 ordinary shares in the FTSE 100 private equity and venture capital company on Monday.
Dunn, who joined 3i's executive committee back in 2007, sold the shares at an average price of 1,055.02p each, for a total value of £353,516.12.
3i said back in May that it was cautious about market conditions as the investment company reported a total return of 18% for last year.
The London-based firm's total return for the year to the end of March was £1.25bn, or 18%, compared with £1.43bn, or 24%, a year earlier. 3i's net asset value per share rose to 815p from 724p.
3i said it was wary about this year as political and economic uncertainty combined with an increase in funds looking to invest in its markets.
As of 1620 BST, 3i shares had picked up 0.98% to 1,068p.
Top Director Buys
M&c Saatchi (SAA)
Director name: Saatchi,Maurice N
Amount purchased: 84,068 @ 356.50p
Value: £299,702.42

Time Out Group (TMO)
Director name: Daiches Dubens,Peter Adam
Amount purchased: 200,000 @ 95.00p
Value: £190,000.00

Provident Financial (PFG)
Director name: Hewitt,Paul
Amount purchased: 9,488 @ 526.84p
Value: £49,986.58

Persimmon (PSN)
Director name: Kentleton,Rachel
Amount purchased: 658 @ 2,040.60p
Value: £13,427.15

Trinity Exploration & Production (TRIN)
Director name: Clayton,Nicholas
Amount purchased: 100,000 @ 11.62p
Value: £11,615.00

Tiziana Life Sciences (TILS)
Director name: Cerrone,Gabriele
Amount purchased: 7,500 @ 73.00p
Value: £5,475.00

Tiziana Life Sciences (TILS)
Director name: Cerrone,Gabriele
Amount purchased: 5,000 @ 75.00p
Value: £3,750.00

F&c Investment Trust (FCIT)
Director name: Bone,Roger
Amount purchased: 141 @ 706.16p
Value: £995.69

F&c Investment Trust (FCIT)
Director name: Hewitt,Jeffrey
Amount purchased: 71 @ 706.16p
Value: £501.37

Qinetiq Group (QQ.)
Director name: Wadey ,Steve
Amount purchased: 70 @ 289.46p
Value: £202.62

Nexus Infrastructure (NEXS)
Director name: Hillman,Dawn
Amount purchased: 147 @ 136.50p
Value: £200.66

Nexus Infrastructure (NEXS)
Director name: Martin,Alan
Amount purchased: 147 @ 136.50p
Value: £200.66

Qinetiq Group (QQ.)
Director name: Smith,David
Amount purchased: 69 @ 289.46p
Value: £199.73

F&c Investment Trust (FCIT)
Director name: Knapp,Edward
Amount purchased: 14 @ 706.16p
Value: £98.86


Top Director Sells
3i Group (III)
Director name: Dunn,Kevin
Amount sold: 33,508 @ 1,055.02p
Value: £353,516.12

M&c Saatchi (SAA)
Director name: Saatchi,Maurice N
Amount sold: 84,068 @ 356.50p
Value: £299,702.42

Persimmon (PSN)
Director name: Kentleton,Rachel
Amount sold: 658 @ 2,040.26p
Value: £13,424.91