Director dealings: 3i group finance director makes share sale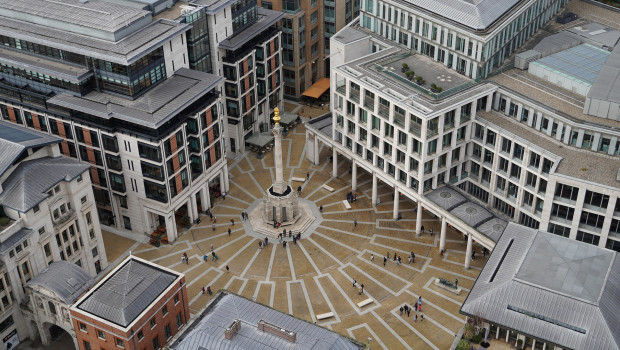 3i Group said on Thursday that group finance director Julia Wilson had disposed of 26,759 ordinary shares in the FTSE 100-listed private equity and venture capital group.
Wilson, who was appointed to the board of 3i back in October 2008, sold the shares on Monday at an average price of 1,256.34p each, for a total value of £336,184.03.
Last month, 3i Group reported a "strong" result for the year despite disruptions caused by the Covid-19 pandemic.
3i said its total return for the year ended 31 March was £1.73bn, or 22% on opening shareholders' funds, compared to £253.0m or 3% at the end of the 2020 financial year. Net asset value per share grew to 947.0p from 804.0p, after paying 35.0p of dividends per share in the year.
As of 1630 BST, 3i shares were down 0.84% at 1,245.0p.
Top Director Buys
Iqgeo Group (IQG)
Director name: Royde ,Max
Amount purchased: 25,000 @ 119.00p
Value: £29,750.00

Assura (AGR)
Director name: Cottam,Jayne
Amount purchased: 26,650 @ 74.99p
Value: £19,984.83

Assura (AGR)
Director name: Cottam,Jayne
Amount purchased: 26,650 @ 74.99p
Value: £19,984.83

Assura (AGR)
Director name: Murphy,Jonathan
Amount purchased: 19,964 @ 75.13p
Value: £14,998.95

Bank Of Cyprus Holdings Public Limited Company (cdi) (BOCH)
Director name: Iordanou,Constantine
Amount purchased: 14,125 @ 89.00p
Value: £12,571.25

Assura (AGR)
Director name: Cottam,Jayne
Amount purchased: 10,000 @ 74.99p
Value: £7,499.00

Savannah Resources (SAV)
Director name: Archer,David
Amount purchased: 150,000 @ 3.55p
Value: £5,325.00

Bank Of Cyprus Holdings Public Limited Company (cdi) (BOCH)
Director name: Iordanou,Constantine
Amount purchased: 4,460 @ 88.00p
Value: £3,924.80

Savannah Resources (SAV)
Director name: Archer,David
Amount purchased: 100,000 @ 3.52p
Value: £3,524.00

British American Tobacco (BATS)
Director name: Marroco,Tadeu
Amount purchased: 6 @ 2,722.63p
Value: £163.36


Top Director Sells
3i Group (III)
Director name: Wilson,Julia
Amount sold: 26,759 @ 1,256.34p
Value: £336,184.03

Pets At Home Group (PETS)
Director name: Iddon,Michael
Amount sold: 46,441 @ 442.10p
Value: £205,315.66

Aveva Group (AVV)
Director name: Kidd ,James
Amount sold: 3,598 @ 3,485.00p
Value: £125,390.29

Ninety One (N91)
Director name: Titi,Fani
Amount sold: 49,280 @ 237.00p
Value: £116,793.59

Curtis Banks Group (CBP)
Director name: Hydleman,Louis Jules
Amount sold: 10,000 @ 277.50p
Value: £27,750.00

Phsc (PHSC)
Director name: King,Stephen A
Amount sold: 100,875 @ 19.91p
Value: £20,088.25

Phsc (PHSC)
Director name: Coote,Nicola C
Amount sold: 99,443 @ 19.91p
Value: £19,803.08