Director dealings: Bunzl CFO makes share sale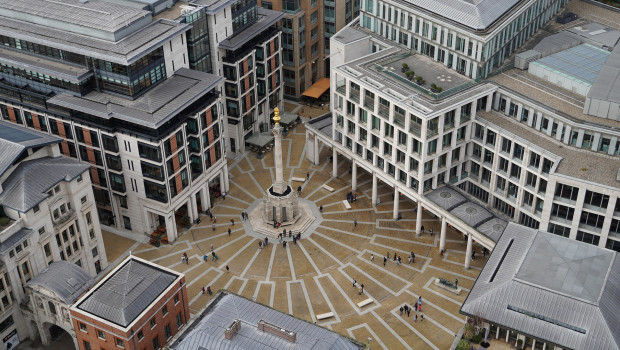 Bunzl revealed on Wednesday that chief financial officer Richard Howes had disposed of 19,383 ordinary shares in the FTSE 100-listed distribution company.
Howes, who exercised options of 41,137 shares as part of an agreement struck at the time of his joining the firm earlier in the day, sold the shares on Tuesday to cover the costs related to the exercise, including tax and dealing costs, at an average price of 2,456.0p each, for a total value of £476,046.47.
Back in March, RBC Capital Markets lifted its stance on Bunzl shares to 'sector perform' from 'underperform' and upped the price target to 2,270.0p from 2,200.0p following a de-rating.
The bank pointed to a "robust" set of FY results earlier in the month and the stock's 20% underperformance versus the FTSE All Share index over the past six months.
As of 1615 BST, Bunzl shares were down 0.41% at 2,447.0p.
Top Director Buys
Gulf Keystone Petroleum Ltd Com Shs (di) (GKP)
Director name: Harris,Jon
Amount purchased: 30,000 @ 170.55p
Value: £51,165.00

Proteome Sciences (PRM)
Director name: Dennis,Richard
Amount purchased: 250,000 @ 5.14p
Value: £12,850.00

Proteome Sciences (PRM)
Director name: Dennis,Richard
Amount purchased: 125,000 @ 5.29p
Value: £6,612.50

Proteome Sciences (PRM)
Director name: Dennis,Richard
Amount purchased: 125,000 @ 5.23p
Value: £6,537.50

Proteome Sciences (PRM)
Director name: Dennis,Richard
Amount purchased: 125,000 @ 5.23p
Value: £6,537.50

Jpmorgan Global Growth & Income (JGGI)
Director name: Collins ,Gay
Amount purchased: 1,000 @ 426.80p
Value: £4,268.00

Alliance Trust (ATST)
Director name: Samuel,Christopher
Amount purchased: 73 @ 963.84p
Value: £703.60

Alliance Trust (ATST)
Director name: Samuel,Christopher
Amount purchased: 56 @ 963.84p
Value: £539.75

Alliance Trust (ATST)
Director name: Samuel,Christopher
Amount purchased: 31 @ 963.84p
Value: £298.79

Go-ahead Group (GOG)
Director name: Brown,David
Amount purchased: 12 @ 1,346.54p
Value: £161.58

Rotork (ROR)
Director name: Davis,Jonathan
Amount purchased: 42 @ 358.60p
Value: £150.61

Escape Hunt (ESC)
Director name: Bird,Graham
Amount purchased: 388 @ 38.69p
Value: £150.10

Escape Hunt (ESC)
Director name: Harpham,Richard
Amount purchased: 388 @ 38.69p
Value: £150.10

Imi (IMI)
Director name: Twite,Roy
Amount purchased: 11 @ 1,357.00p
Value: £149.27

Go-ahead Group (GOG)
Director name: Ferguson,Carolyn
Amount purchased: 11 @ 1,346.54p
Value: £148.12

Rotork (ROR)
Director name: Hostetler,Kevin
Amount purchased: 41 @ 358.60p
Value: £147.03

Jpmorgan Global Growth & Income (JGGI)
Director name: Collins ,Gay
Amount purchased: 33 @ 427.94p
Value: £141.22

Imi (IMI)
Director name: Shook ,Daniel
Amount purchased: 9 @ 1,357.00p
Value: £122.13

Bunzl (BNZL)
Director name: Howes,Richard
Amount purchased: 41,137 @ n/a
Value: n/a


Top Director Sells
Bunzl (BNZL)
Director name: Howes,Richard
Amount sold: 19,383 @ 2,456.00p
Value: £476,046.47

Sabre Insurance Group (SBRE)
Director name: Carter,Geoffrey Richard
Amount sold: 93,144 @ 259.73p
Value: £241,922.92

Sabre Insurance Group (SBRE)
Director name: Carter,Geoffrey Richard
Amount sold: 50,421 @ 259.73p
Value: £130,958.47

Sabre Insurance Group (SBRE)
Director name: Westwood,Adam Richard
Amount sold: 41,915 @ 259.73p
Value: £108,865.83

Sabre Insurance Group (SBRE)
Director name: Westwood,Adam Richard
Amount sold: 28,362 @ 259.73p
Value: £73,664.62