Director dealings: Next director makes share sale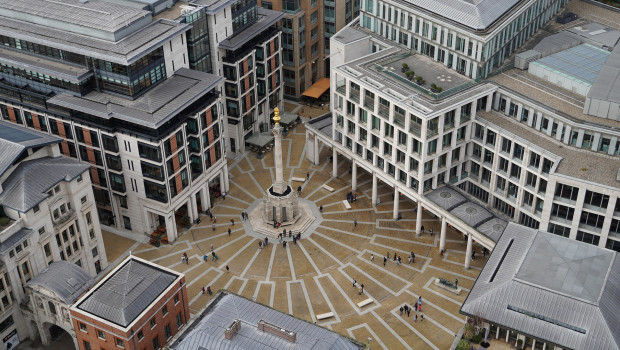 Next revealed on Wednesday that group merchandise and operations director Richard Papp had disposed of 11,750 ordinary shares in the FTSE 100-listed clothing retailer
Papp, who joined Next in 1991, sold the shares at an average price of 6,203.54p each, for a total value of £728,915.95.
Earlier in the day, Next lifted full-year profit guidance after a better-than-expected rise in third-quarter sales as online sales during the coronavirus pandemic drove growth.
Next forecast a pre-tax profit of £365.0m, up £65.0m from a central scenario given in September.
As of 1625 GMT, Next shares were down 1.18% at 6,026.0p.
Top Director Buys
Boku, Inc (di) Reg S Cat 3/144a (BOKU)
Director name: Butcher,Keith
Amount purchased: 99,000 @ 120.00p
Value: £118,800.00

Jpmorgan Multi-asset Trust (MATE)
Director name: Edwardson,Patrick
Amount purchased: 80,000 @ 83.00p
Value: £66,400.00

Harworth Group (HWG)
Director name: Lyons CBE,Alastair
Amount purchased: 54,000 @ 91.80p
Value: £49,572.00

Clinigen Group (CLIN)
Director name: Boyd,Alan
Amount purchased: 7,000 @ 607.24p
Value: £42,506.80

Boku, Inc (di) Reg S Cat 3/144a (BOKU)
Director name: Butcher,Keith
Amount purchased: 35,000 @ 118.50p
Value: £41,475.00

Jpmorgan Multi-asset Trust (MATE)
Director name: Edwardson,Patrick
Amount purchased: 40,000 @ 83.52p
Value: £33,407.16

Clinigen Group (CLIN)
Director name: Allen,Peter
Amount purchased: 5,000 @ 609.00p
Value: £30,450.00

Jpmorgan Multi-asset Trust (MATE)
Director name: Edwardson,Patrick
Amount purchased: 30,000 @ 83.38p
Value: £25,014.33

Clinigen Group (CLIN)
Director name: Hyland,Anne
Amount purchased: 3,858 @ 607.00p
Value: £23,418.06

Clinigen Group (CLIN)
Director name: Hyland,Anne
Amount purchased: 3,858 @ 606.97p
Value: £23,416.90

Walker Crips Group (WCW)
Director name: Min,Lim Hua
Amount purchased: 86,000 @ 25.04p
Value: £21,530.96

Clinigen Group (CLIN)
Director name: Nicholson,Ian James
Amount purchased: 2,000 @ 603.52p
Value: £12,070.40

Jpmorgan Multi-asset Trust (MATE)
Director name: Edwardson,Patrick
Amount purchased: 10,000 @ 84.84p
Value: £8,484.00

Jpmorgan Multi-asset Trust (MATE)
Director name: Edwardson,Patrick
Amount purchased: 10,000 @ 84.12p
Value: £8,412.00

Jpmorgan Multi-asset Trust (MATE)
Director name: Edwardson,Patrick
Amount purchased: 10,000 @ 83.44p
Value: £8,343.86

Jpmorgan Multi-asset Trust (MATE)
Director name: Edwardson,Patrick
Amount purchased: 10,000 @ 83.40p
Value: £8,340.28

Jpmorgan Multi-asset Trust (MATE)
Director name: Edwardson,Patrick
Amount purchased: 10,000 @ 83.40p
Value: £8,340.00

Clinigen Group (CLIN)
Director name: Nicholson,Ian James
Amount purchased: 1,000 @ 600.97p
Value: £6,009.70

Franchise Brands (FRAN)
Director name: Dent,Chris
Amount purchased: 5,128 @ 97.50p
Value: £4,999.80

Pennon Group (PNN)
Director name: Davy ,Susan
Amount purchased: 2 @ 1,003.76p
Value: £20.08

Pennon Group (PNN)
Director name: Rider,Gill
Amount purchased: 2 @ 1,003.76p
Value: £20.08

Pennon Group (PNN)
Director name: Boote,Paul
Amount purchased: 2 @ 1,003.76p
Value: £20.08


Top Director Sells
Next (NXT)
Director name: Papp,Richard
Amount sold: 11,750 @ 6,203.54p
Value: £728,915.95